The "Stairs" Project - 2006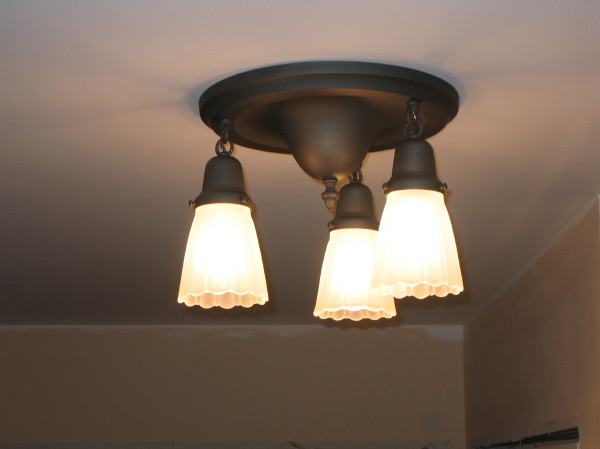 The new light fixture from Rejuvination.com - I just had to put it up.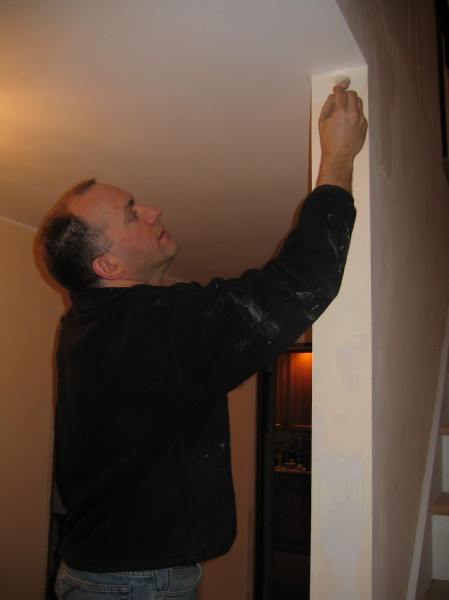 Stating to Paint the walls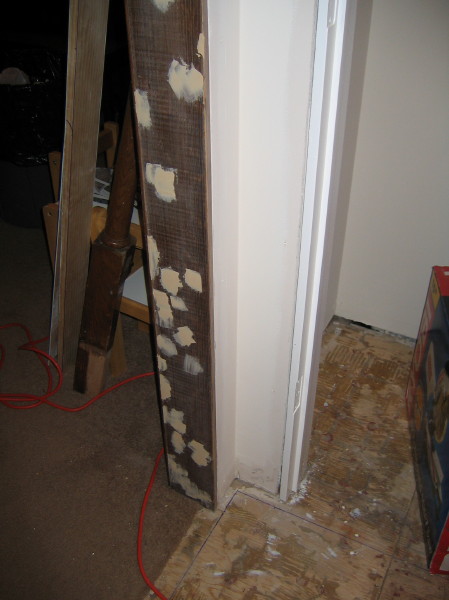 Patching the trim after 28 years of abuse.
Getting the doors sanded, patched, and ready to paint - We didn't know what we were getting ourselves
into when we decided we liked painted trim better than stained.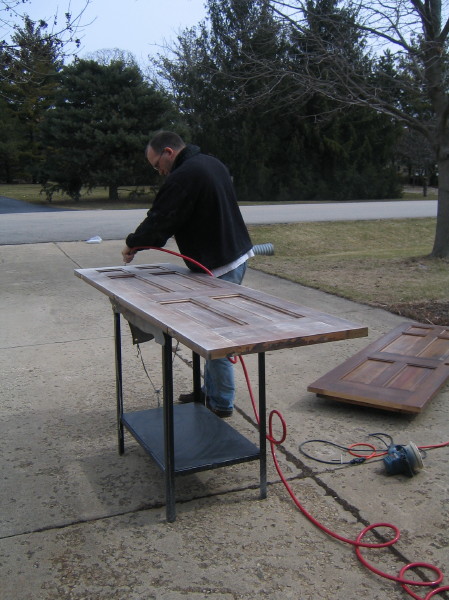 It's going to be a looonnnggg time until the whole house is done.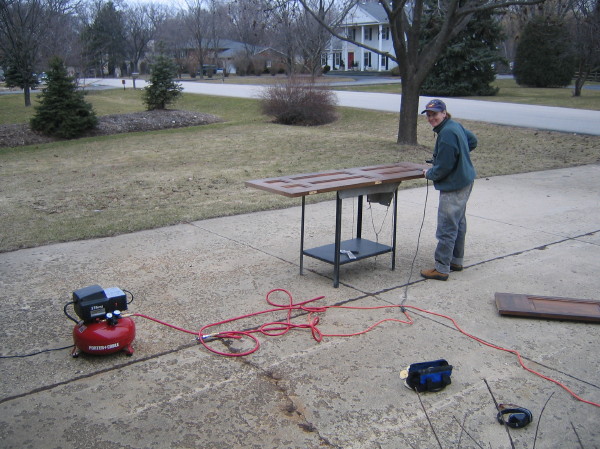 Kelly sanding away.
The darn sand paper won't stay on!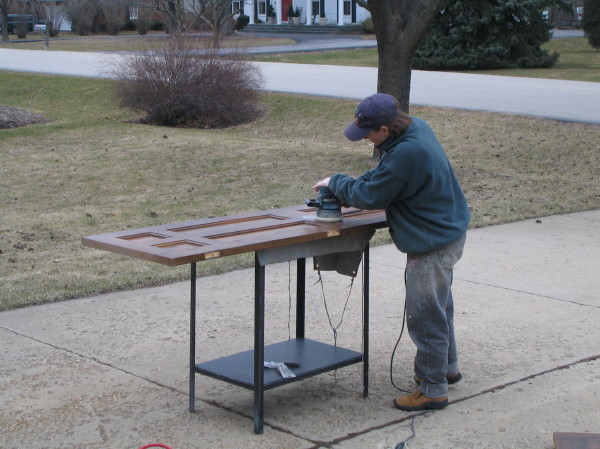 Let's try again.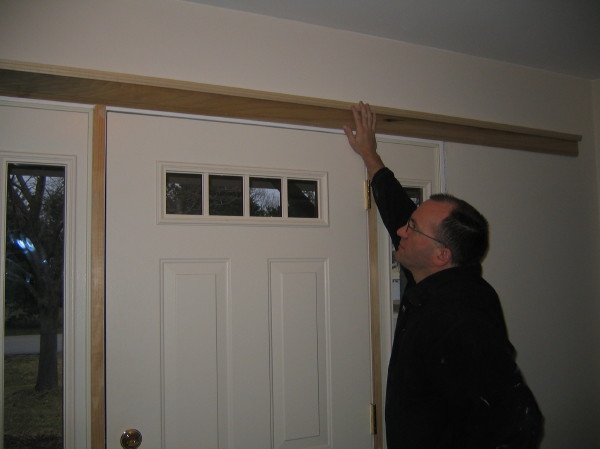 Testing out the new 2-piece trim.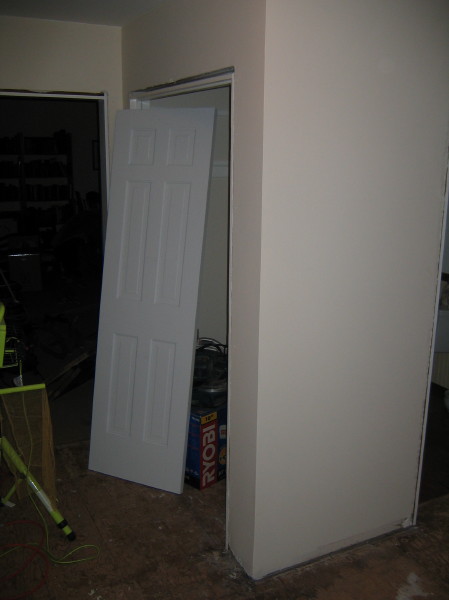 A newly primed door .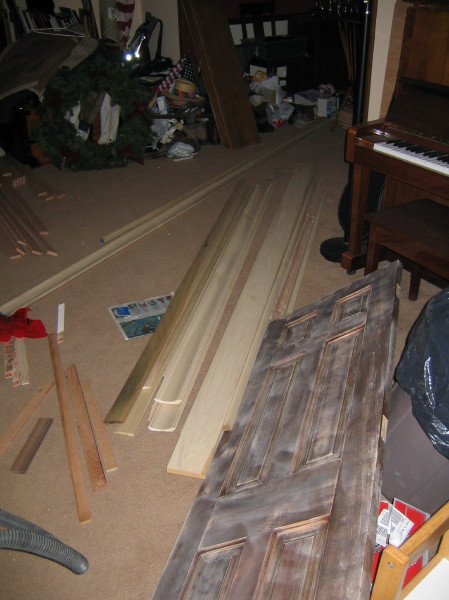 The pile of trim to sand and prime and paint - did I mention I underestimated the effort on this one!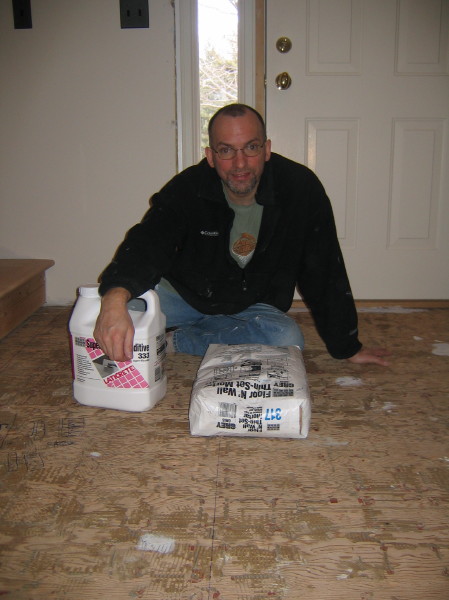 And now for something completely different - laying a tile floor.
This isn't so bad - but my knees are killing me!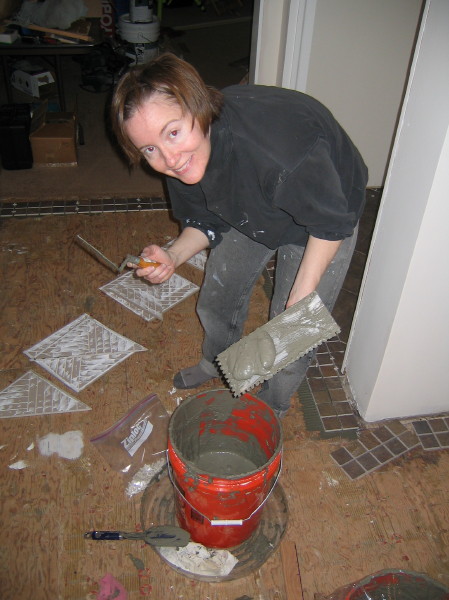 Kelly dishing it out.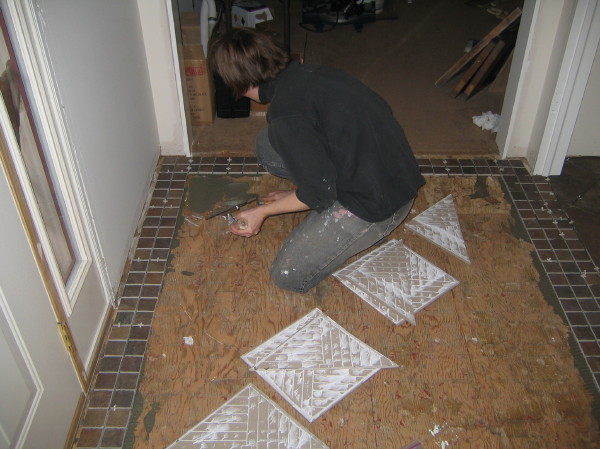 Getting closer.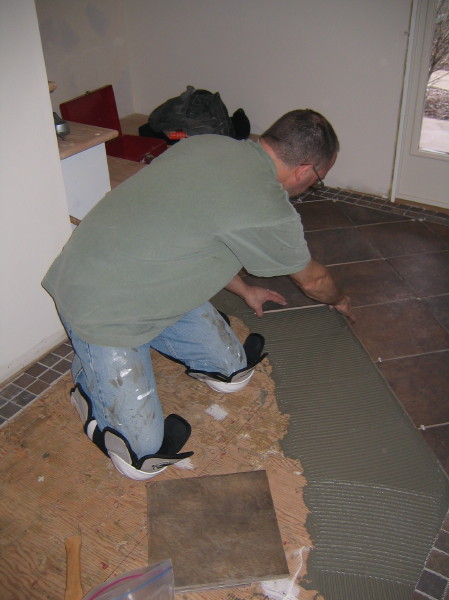 Maybe my hockey shin guards will help.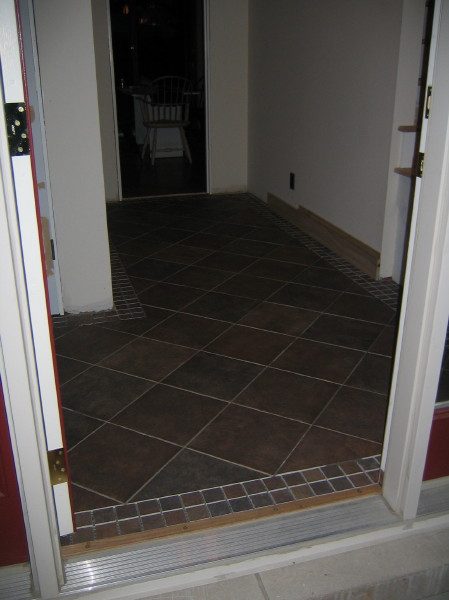 One tile floor - check.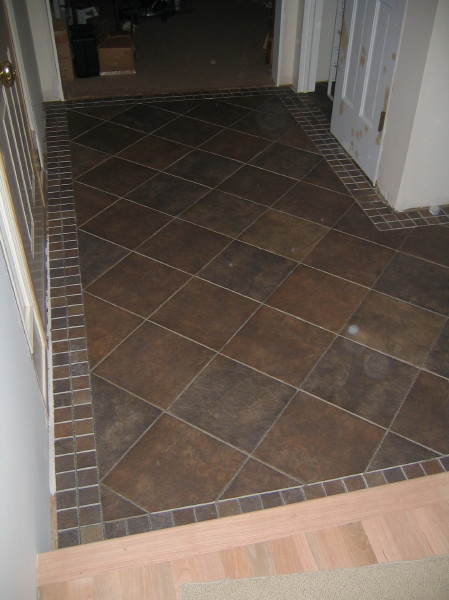 The view of the closet.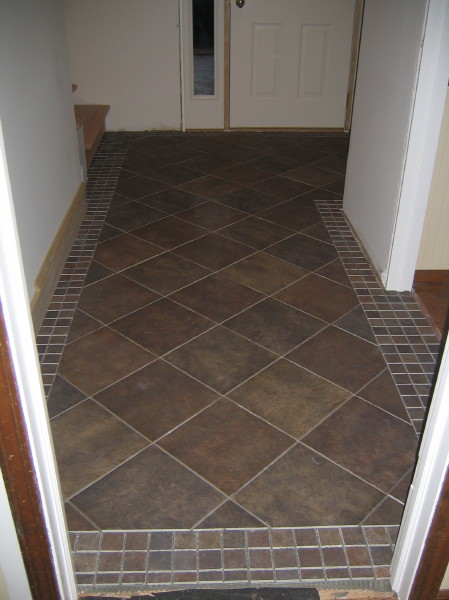 And from the kitchen.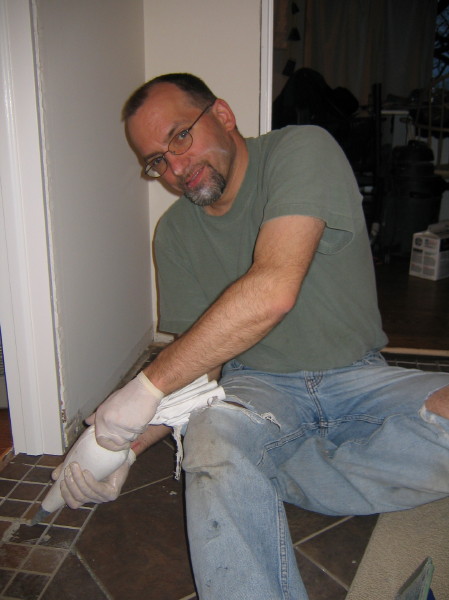 Grouting the tile.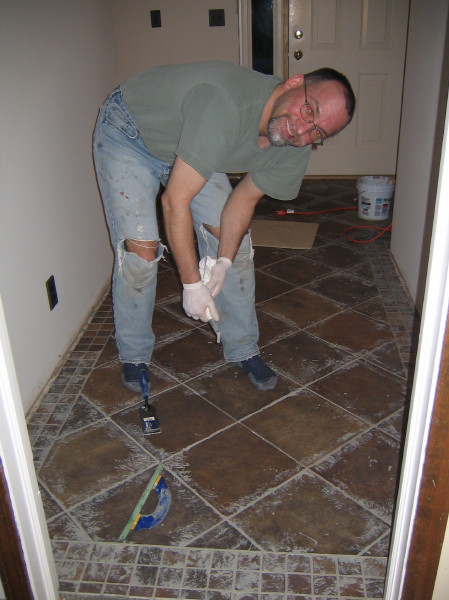 We had just enough to finish the job.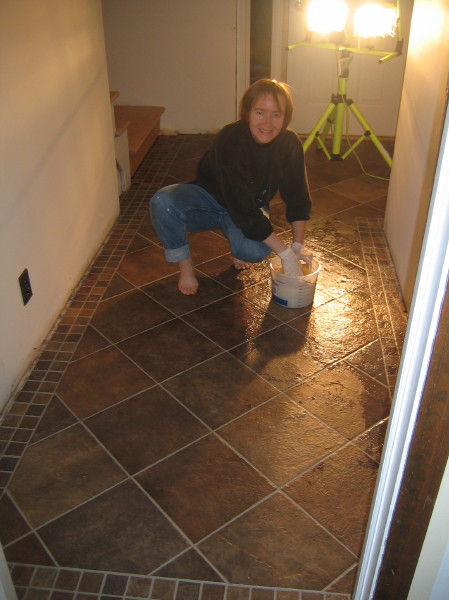 Final wipe down
Looks nice.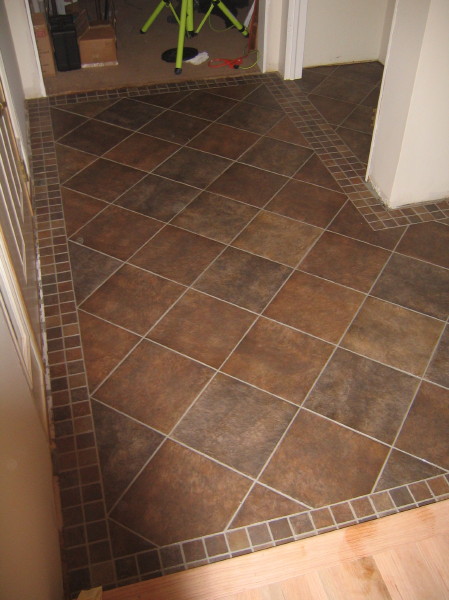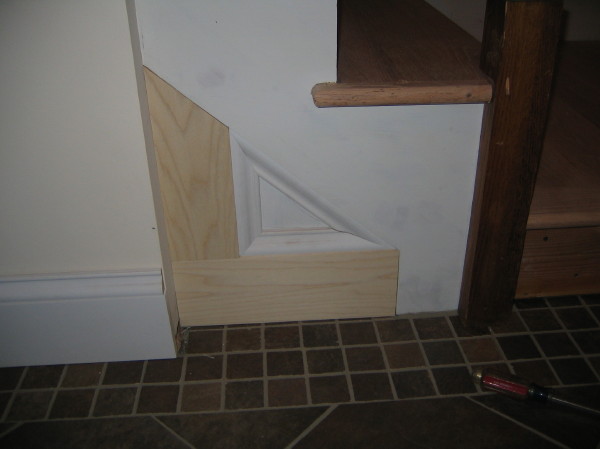 Getting the stair detail cut.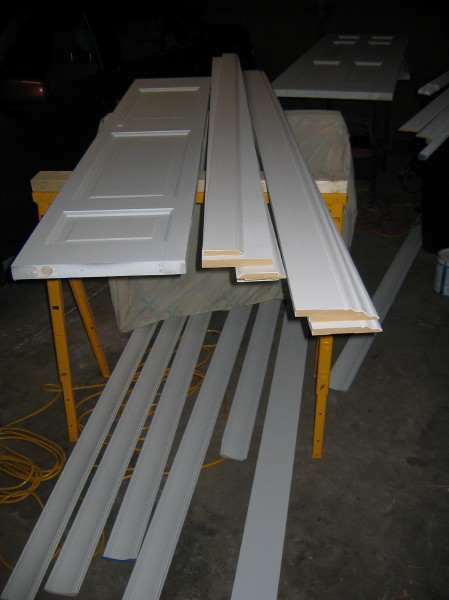 Priming and painting progress.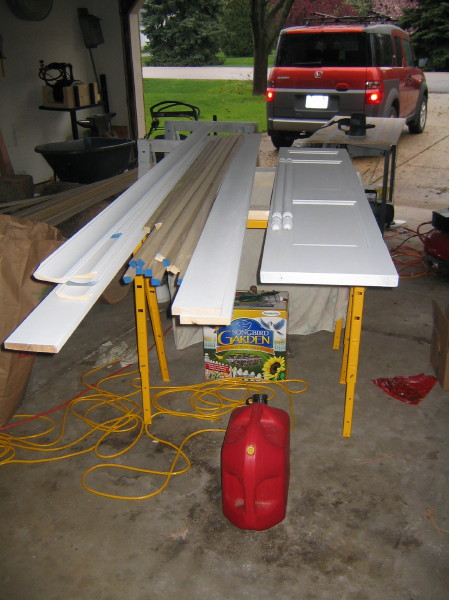 Still more to do, though.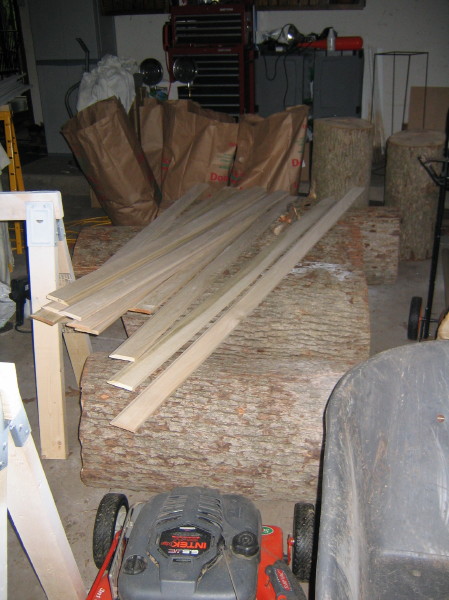 Lots more.
This sprayer is worth the money.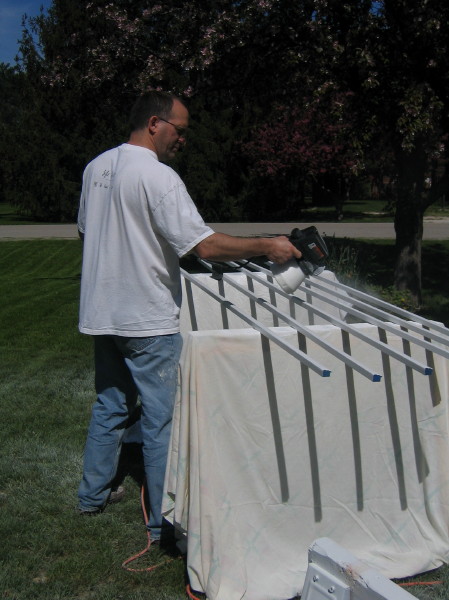 Spraying the back band.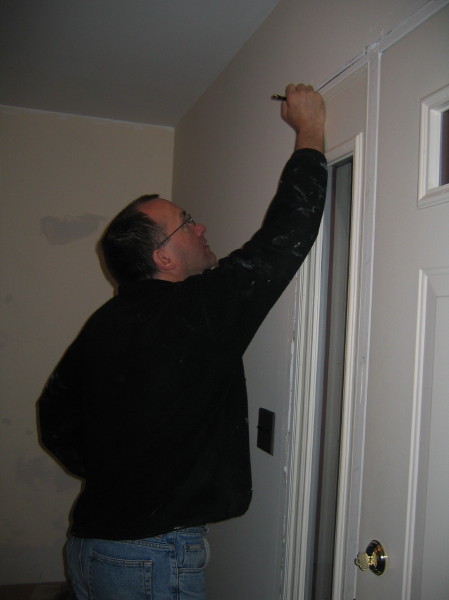 Marking the corners for the miters.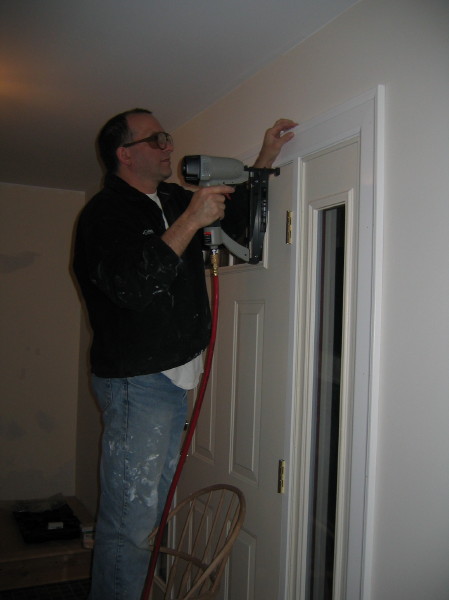 Putting up the front door trim.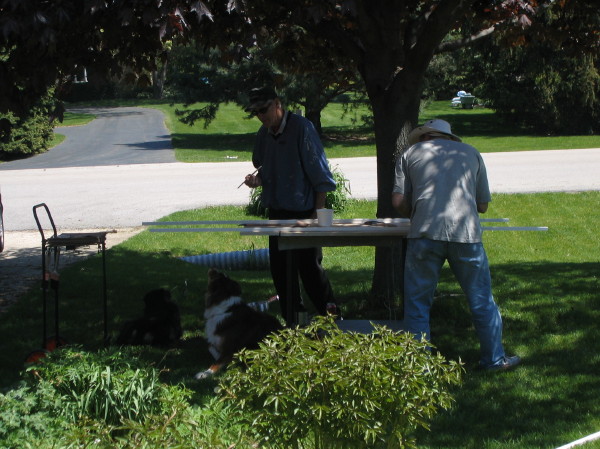 Papa came over to lend a hand - it was much appreciated.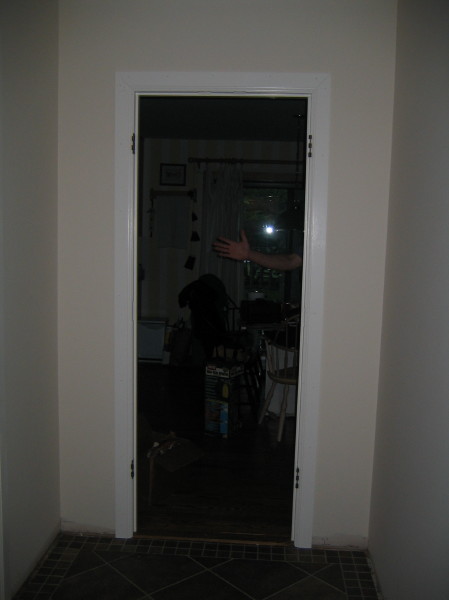 Finally seeing some fruits of the labor.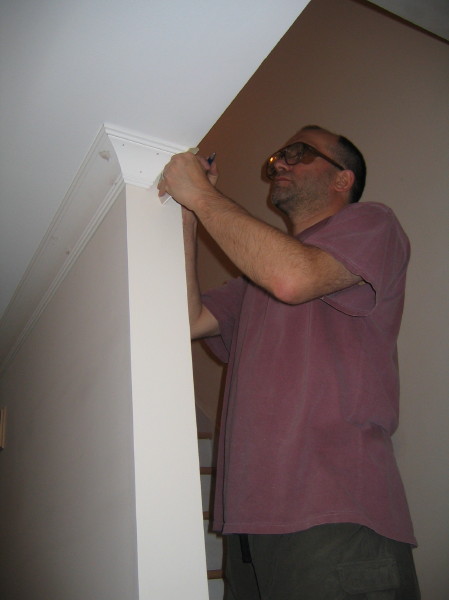 Kelly's favorite corner.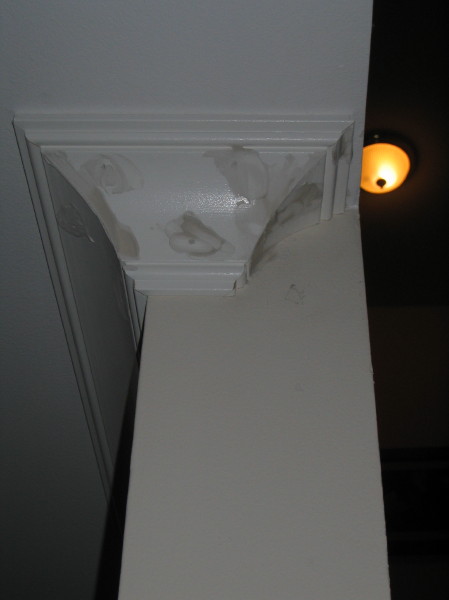 Just needs some sanding and paint.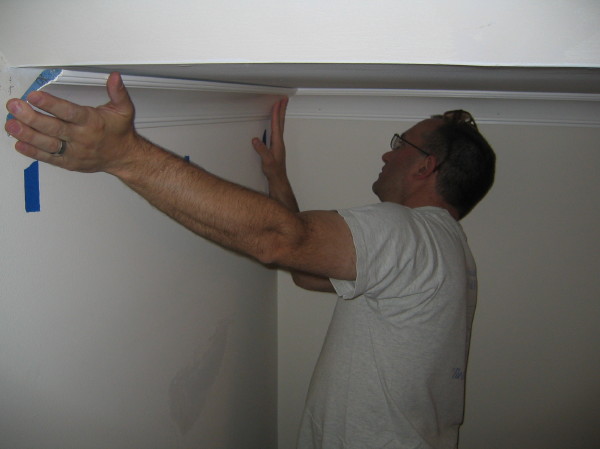 Finishing the crown moulding.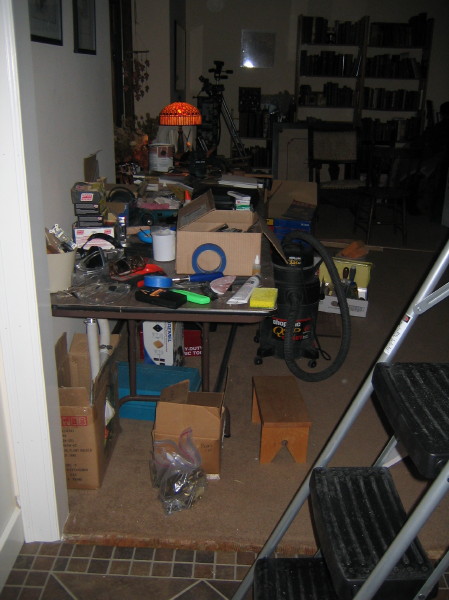 The living room disaster!!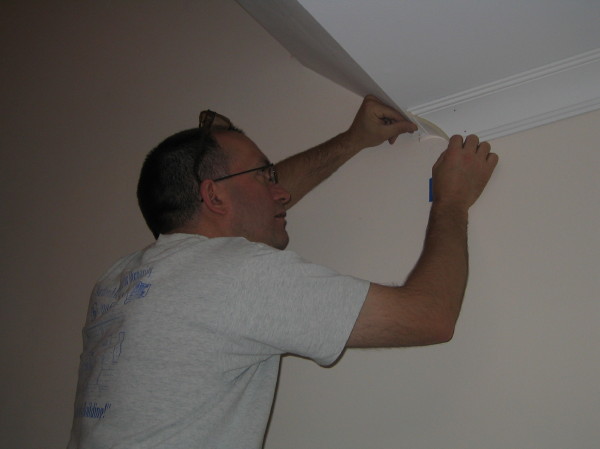 The last peice!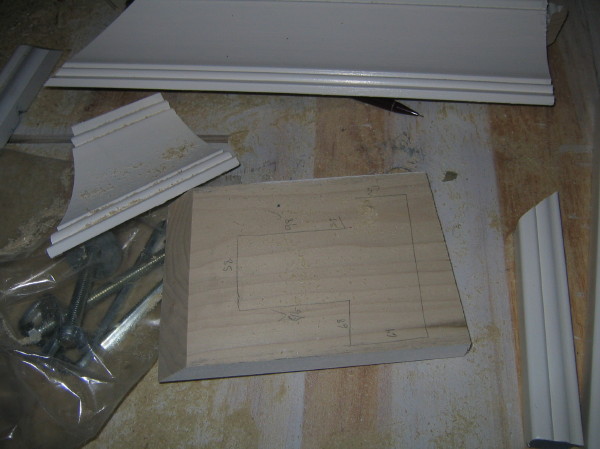 A Study in saw cuts.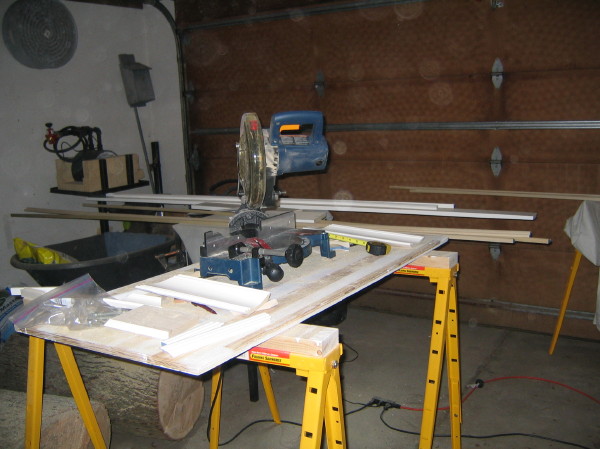 Dan's saw was put to good use.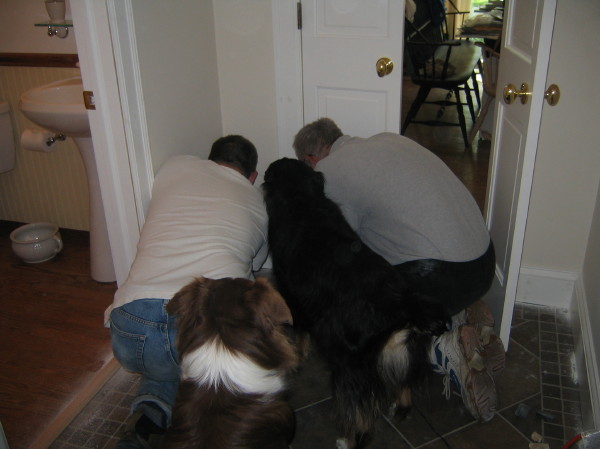 Everyone wants to help!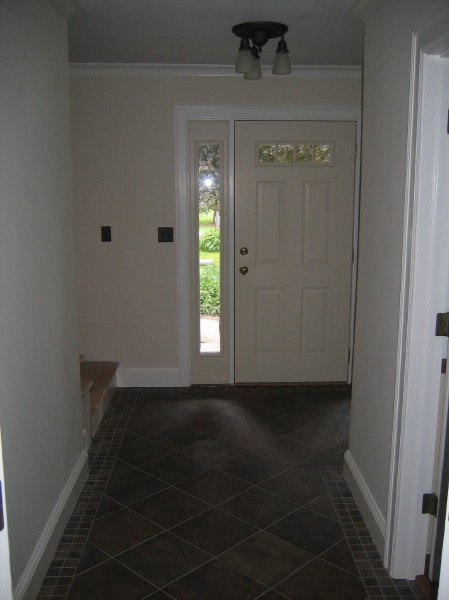 The (almost) finished entryway.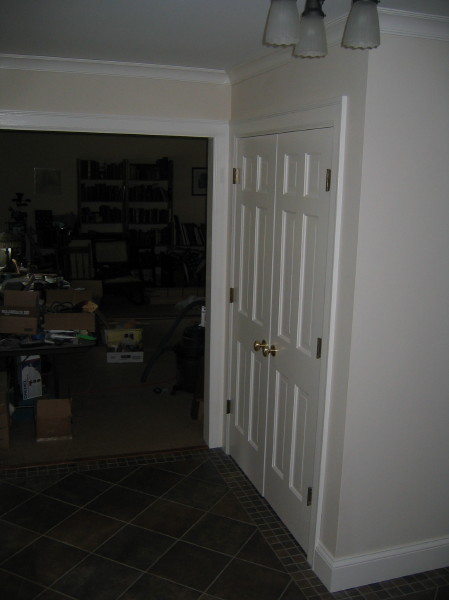 New closet area.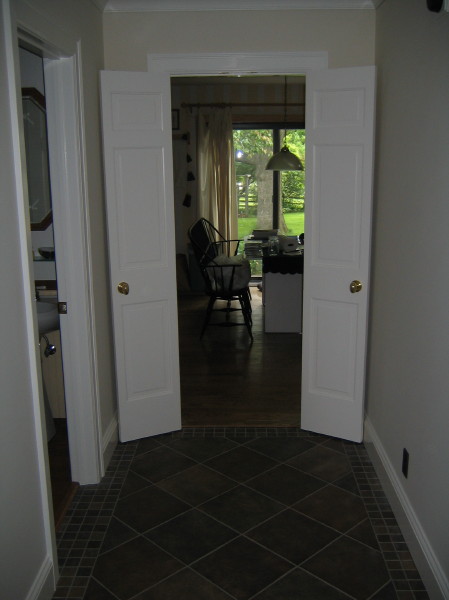 New entry to the kitchen.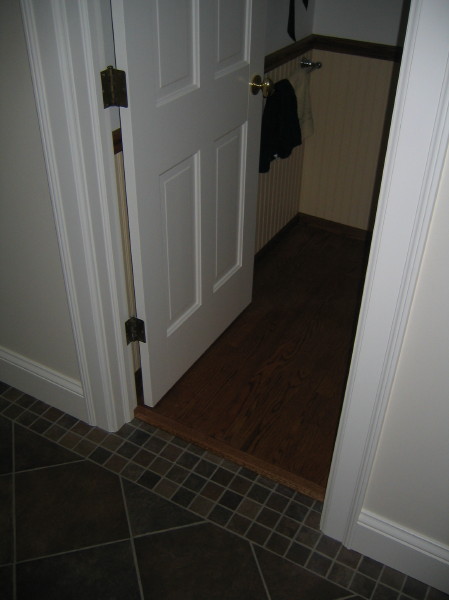 New entry to the powder room.
Still need to continue up stairs.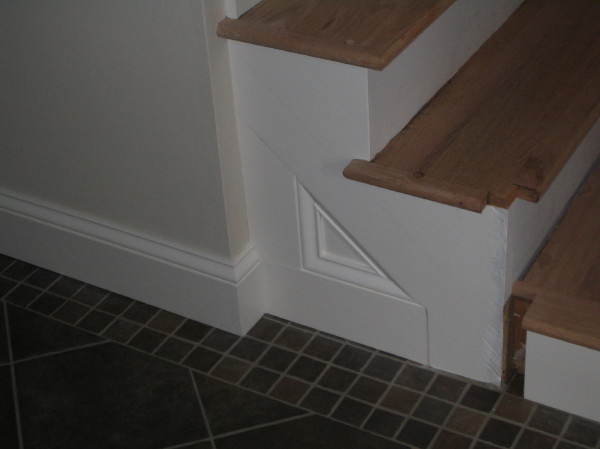 New stair detail.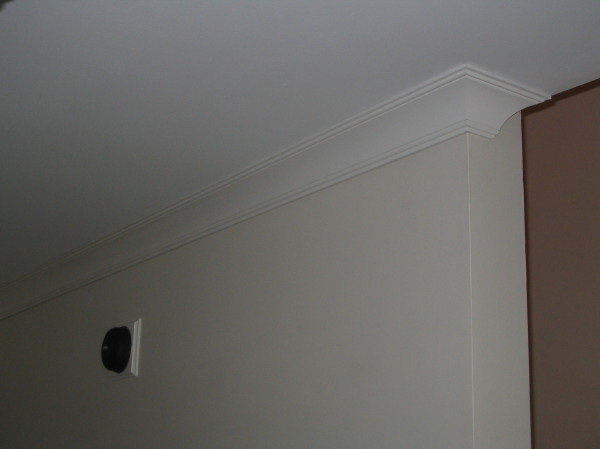 The finished crown moulding.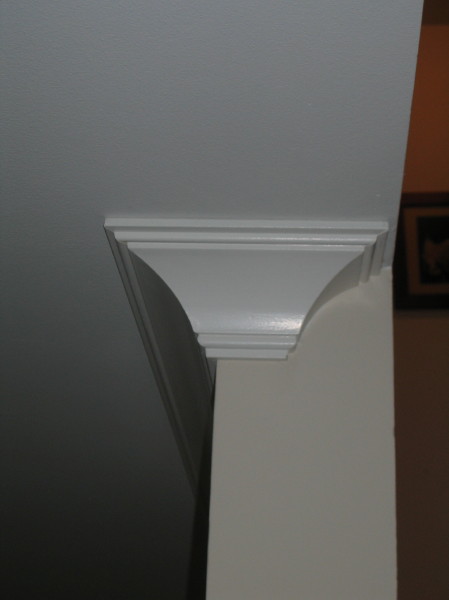 Kelly's corner complete.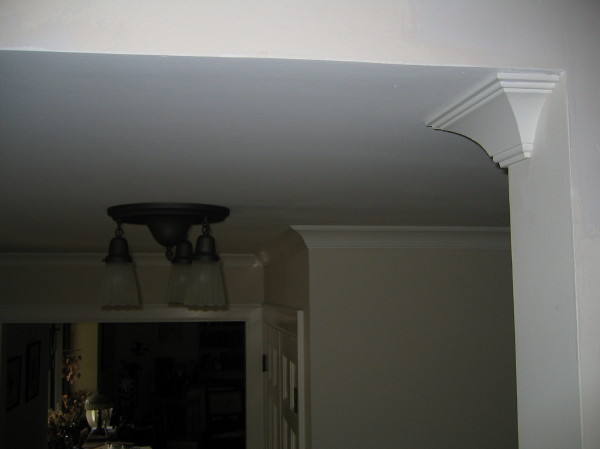 We'll be enjoying this room for some time to come.
To be continued (as we venture up the stairs and in the hall)...