NEW (Mostly to get my brother Denis off my back!!)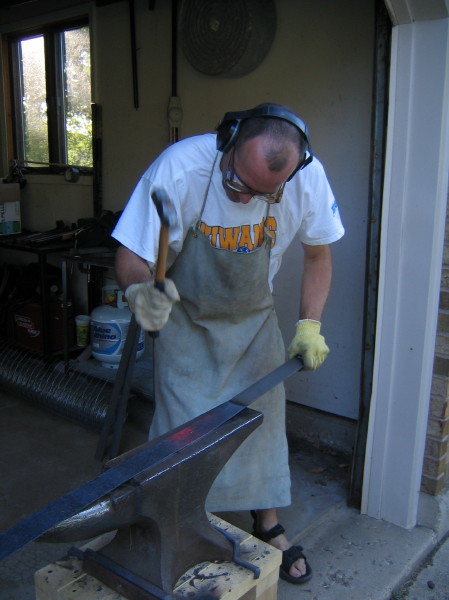 Here I am in the middle of making about 10,000 peen marks in a flat piece of metal for a fireplace grill for my brother David.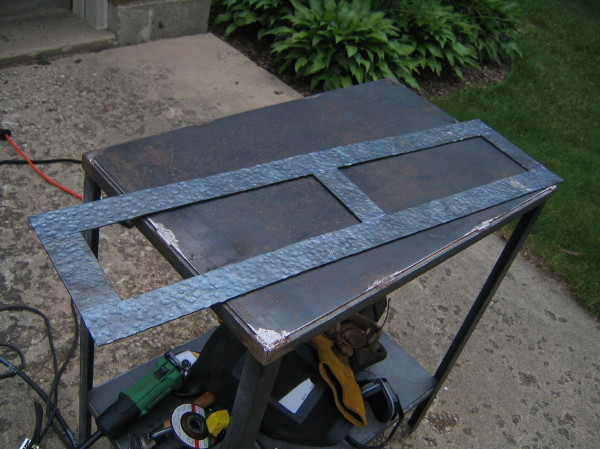 This is the final frame all welded up.
I also spent hours forming these prongs and then welded them on the back. But due to not having enough information and making the prongs a little too long, my other brother, Denis, claims he had to "fix" it. I'm not sure what he did except for maybe put that cob web on it?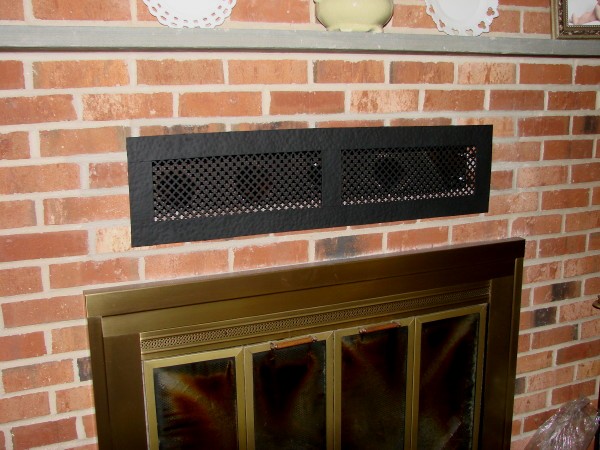 Here's the final product.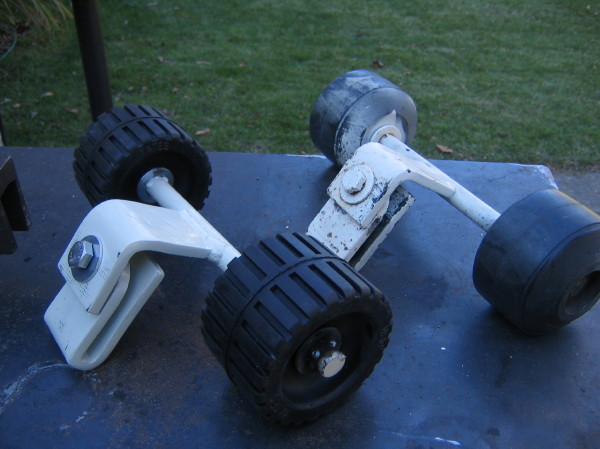 Replicating a Boat Trailer part for a neighbor.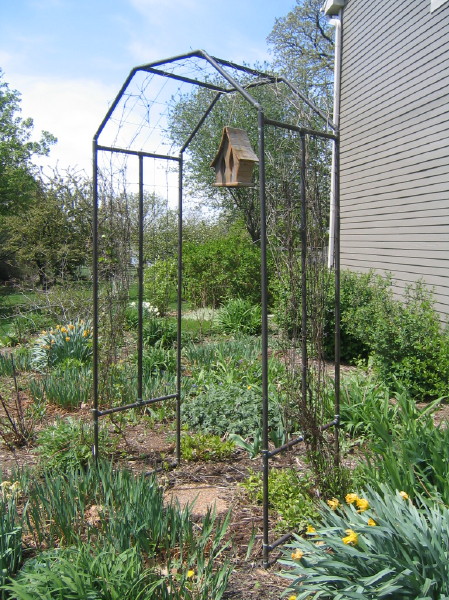 Copper Arbor/Trellis (DPG)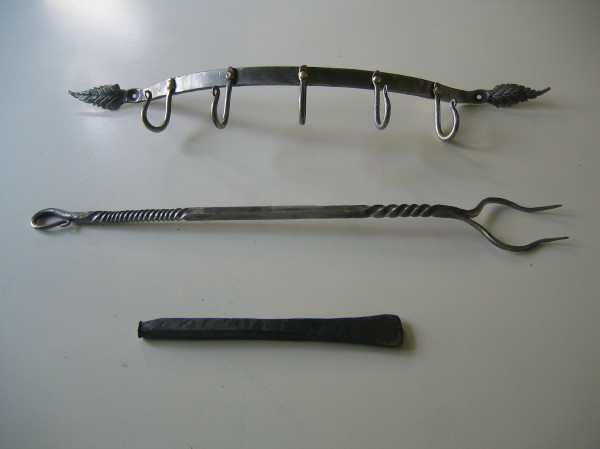 Cutting tool, Meat fork, 5-Hook rack (DPG)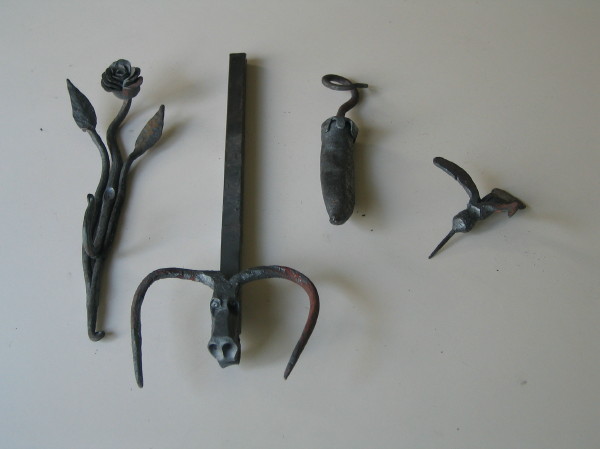 Rose Hook, Steer Head, Chili Pepper. Hummingbird (DPG)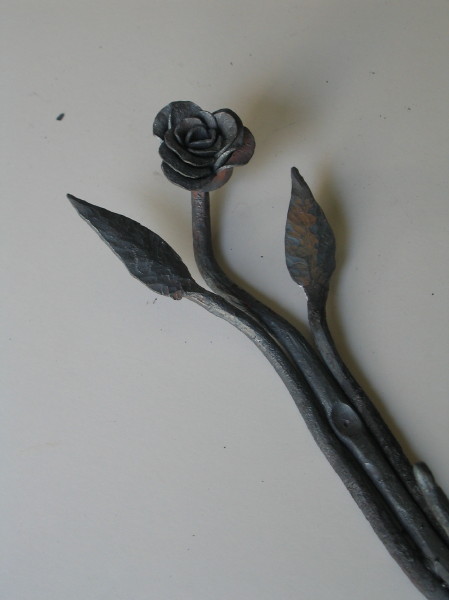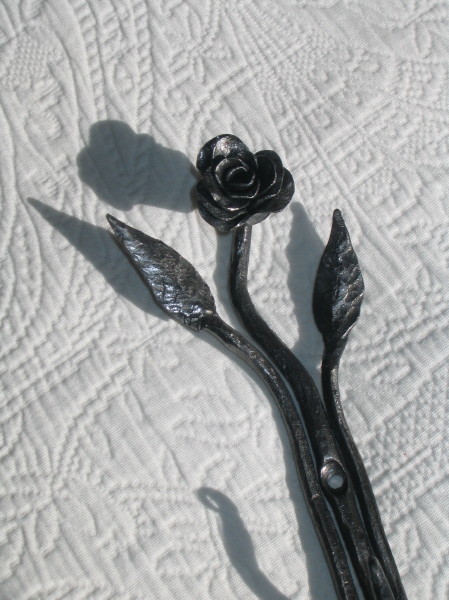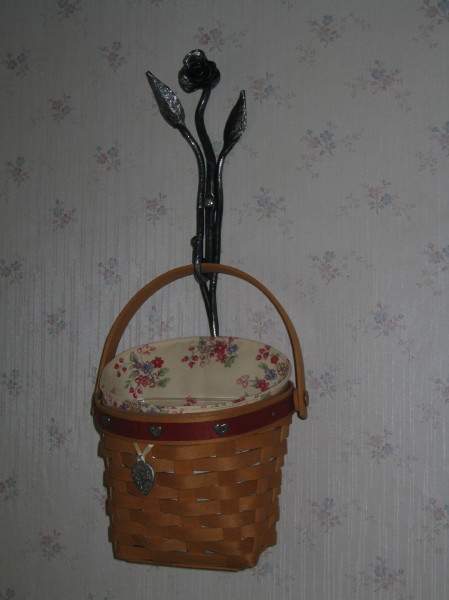 Rose hook close-up - before and after finishing and in it's final spot at Ma's House (DPG)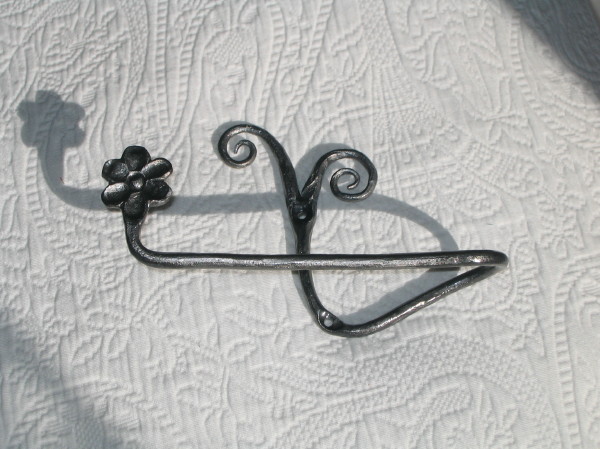 Flower Hand-Towel Holder (DPG)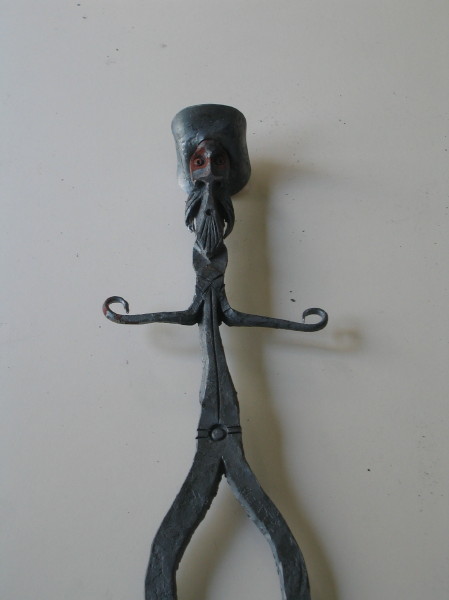 Cowboy (DPG)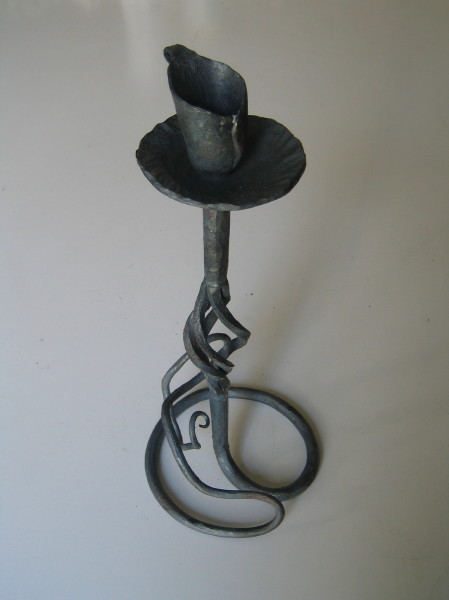 Calla Lily candlestick (DPG)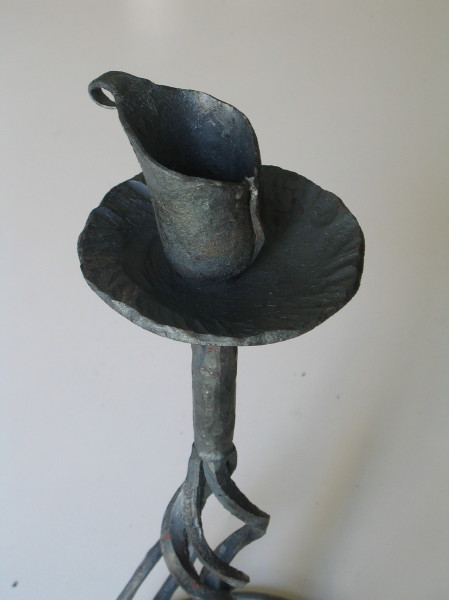 Calla Lily candlestick detail (DPG)