Anchorage, AK - First Days and Flat Top Mountain
Palmer, AK - Musk Ox and Alaska State Fair
Kenai Peninsula, AK - Whale Watching Cruise and Marine Science Center
Denali National Park and Camp Denali, AK

(No tracks - just waypoints showing points of interest - trip was pre-GPS for us - too bad!)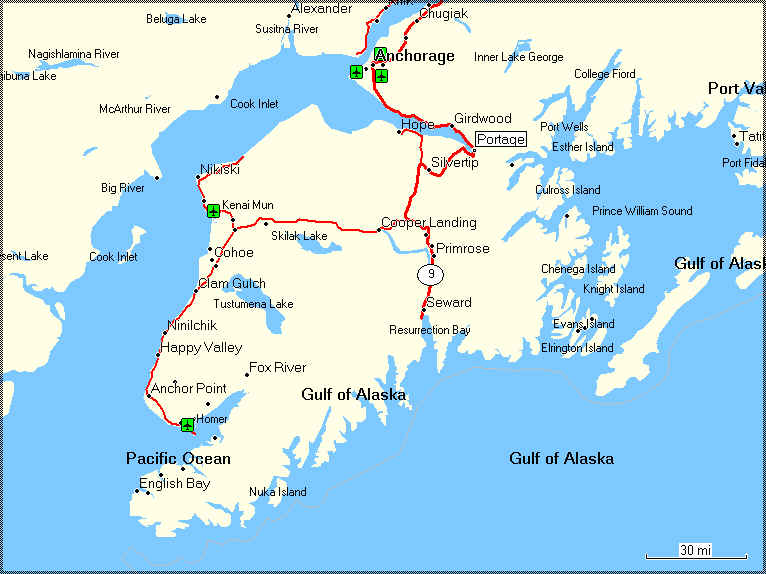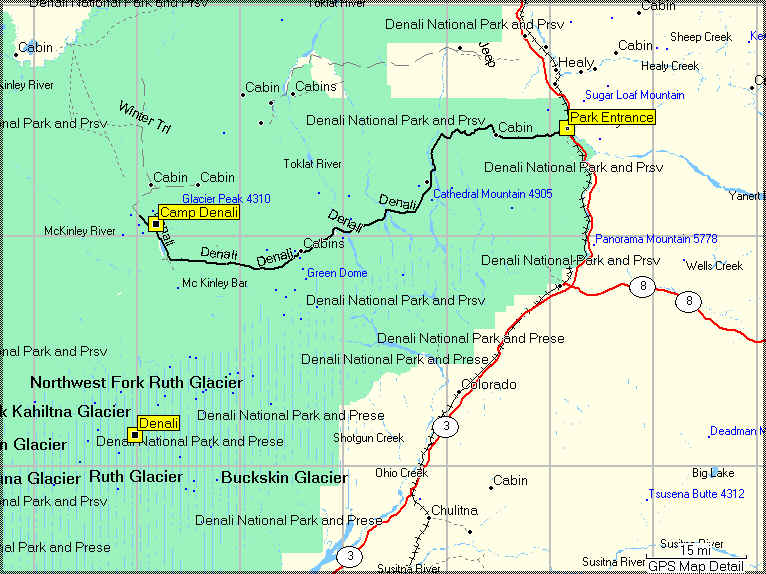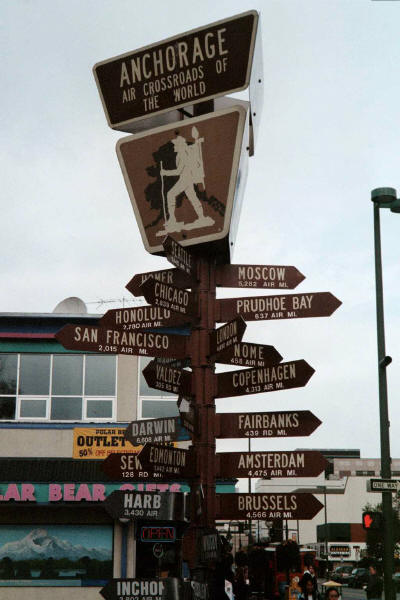 Chicago - 2,033 Air Miles!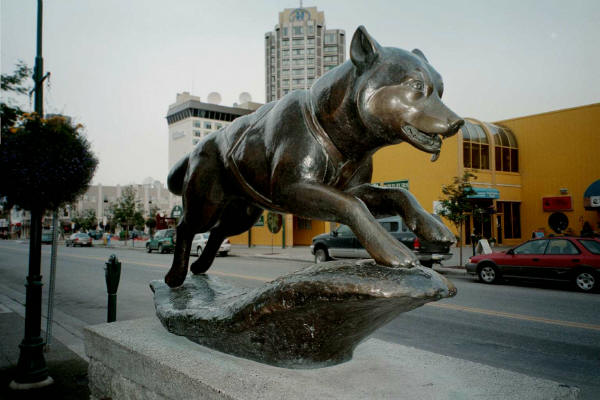 Start of the Iditarod Dog Sled Race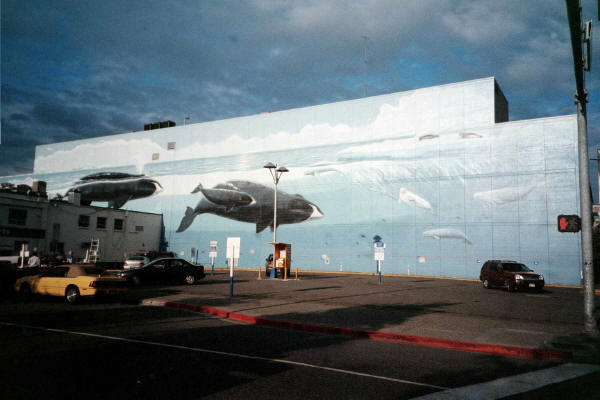 Whale Wall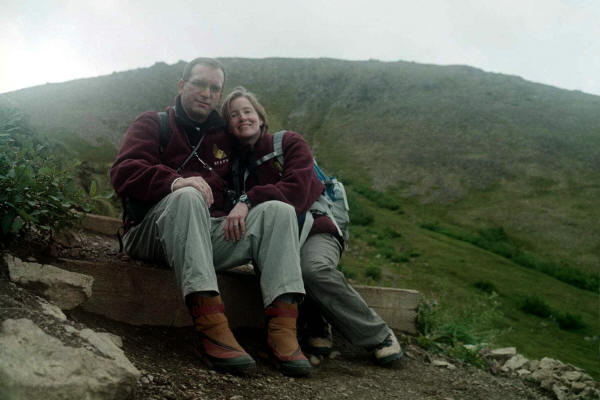 On the Trail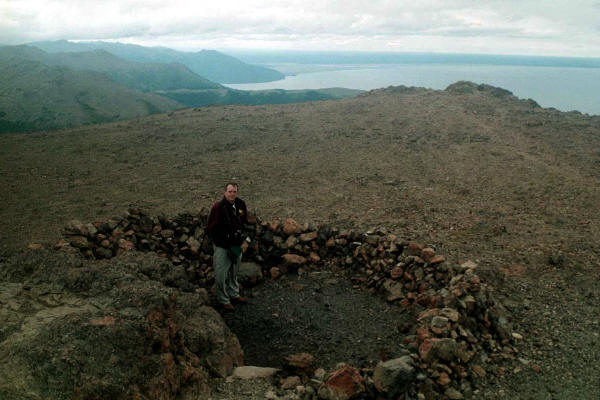 The top of Flat Top Mountain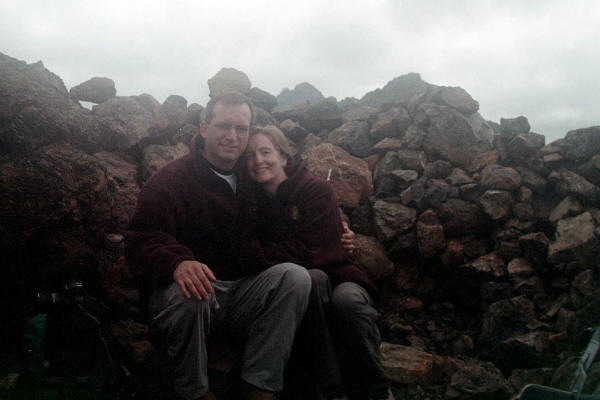 In the wind break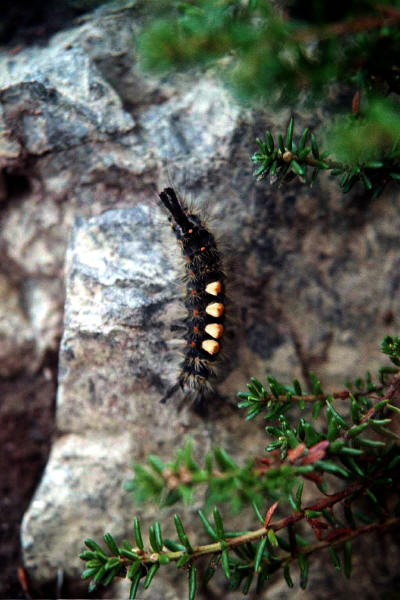 Caterpillar on Flat Top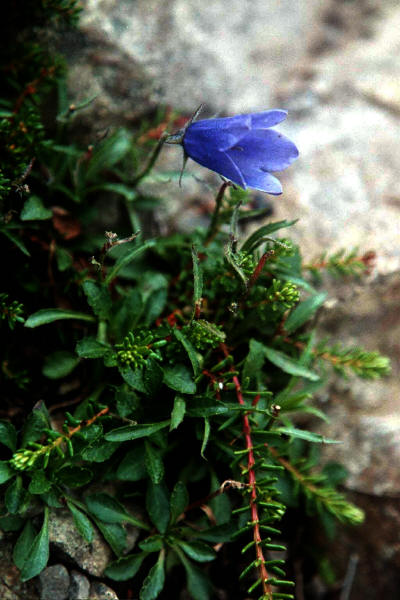 Mountain Harebell flower

Palmer, AK - Musk Ox Farm and Alaska State Fair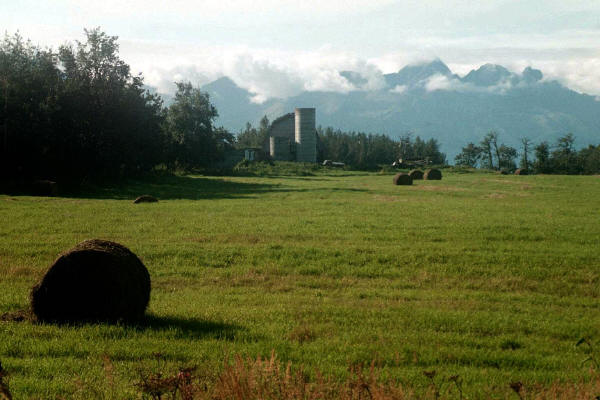 Farm in Palmer, AK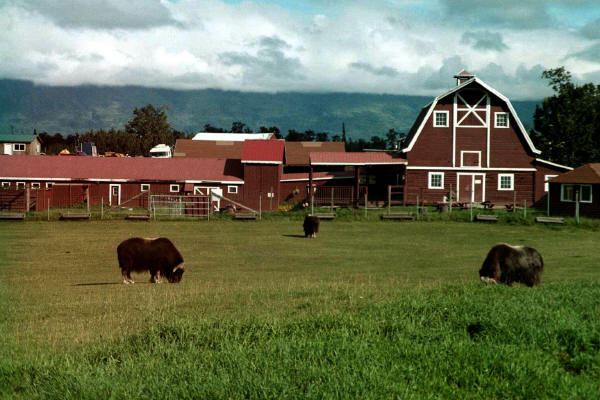 The Musk Ox Farm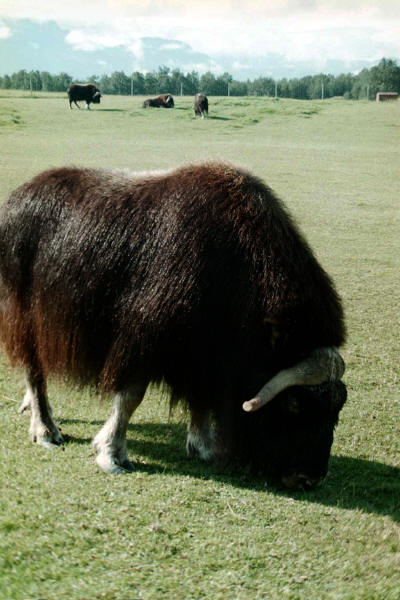 Prized for their fine undercoat called Qiviut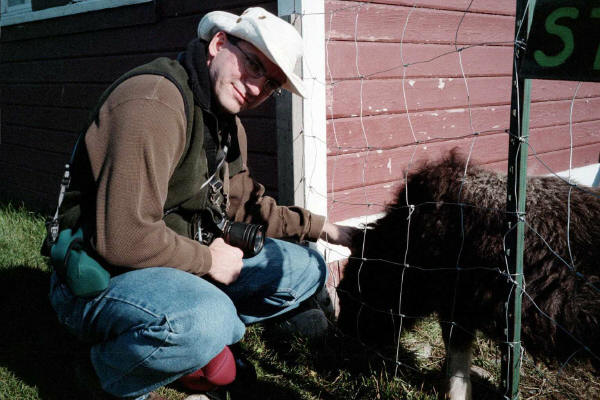 A baby Musk Ox -- aren't they cute?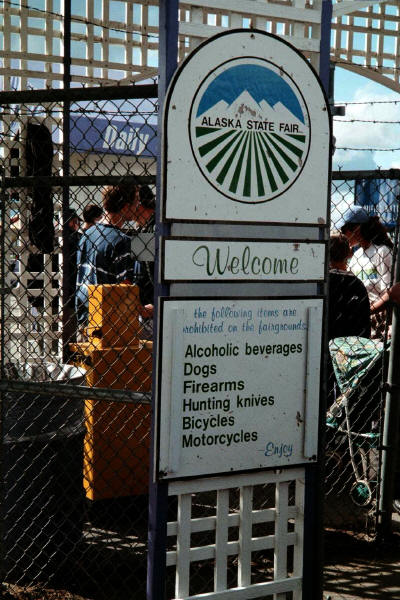 Alaska State Fair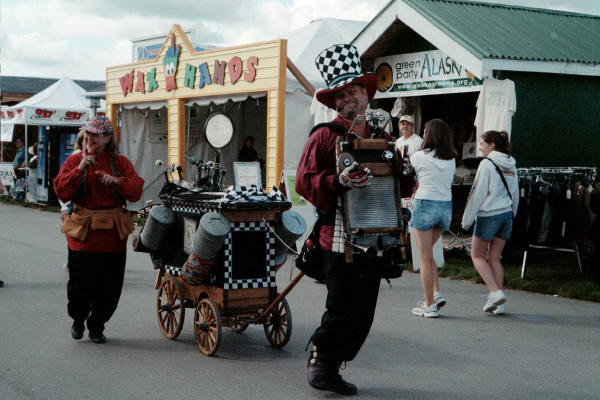 One-Man Band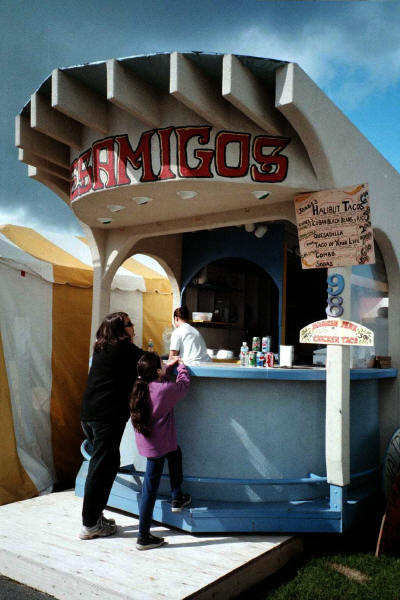 Halibut Tacos Anyone?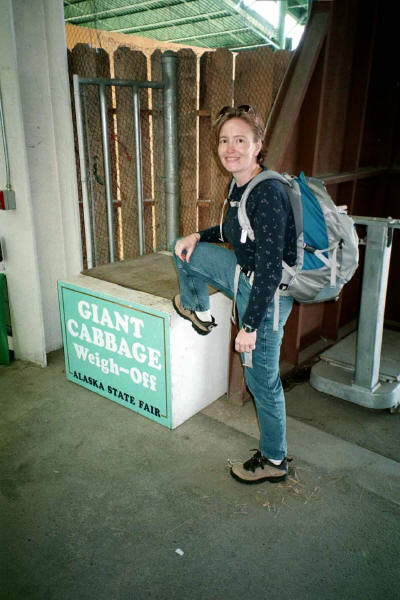 Seeing how she stacks up to the Cabbages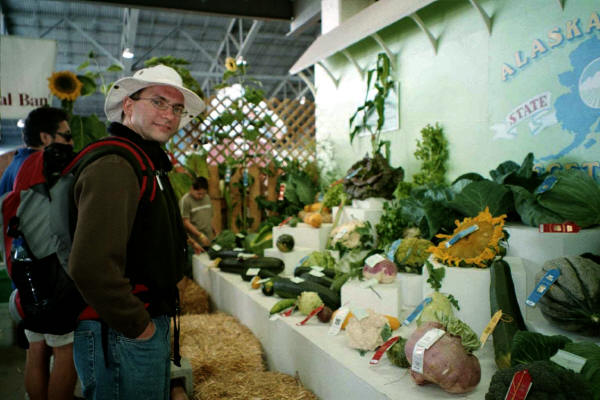 Large Vegetable Display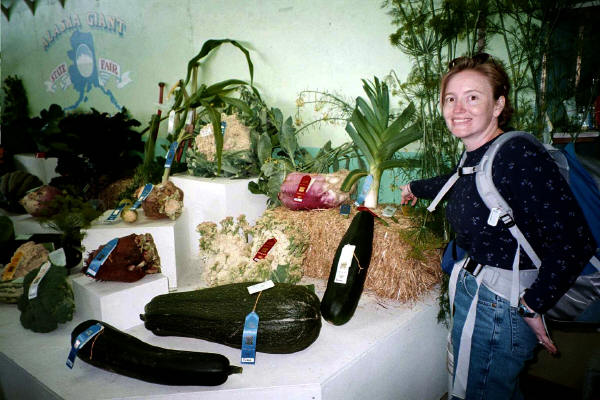 More Large Vegetables

Kenai Peninsula, AK - Whale Watching Cruise and Marine Science Center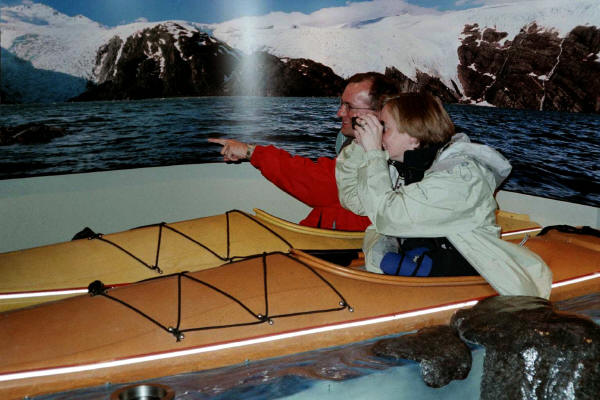 'Kayaking' at the Marine Science Center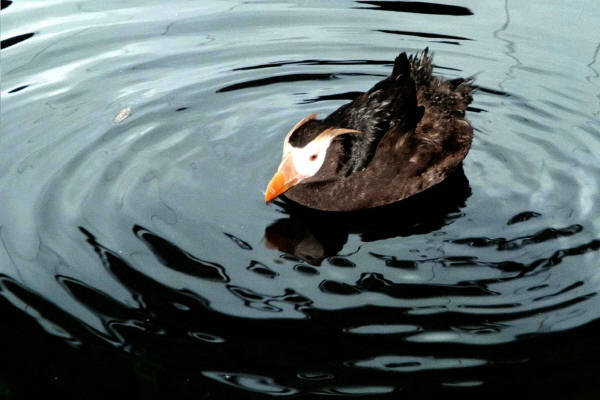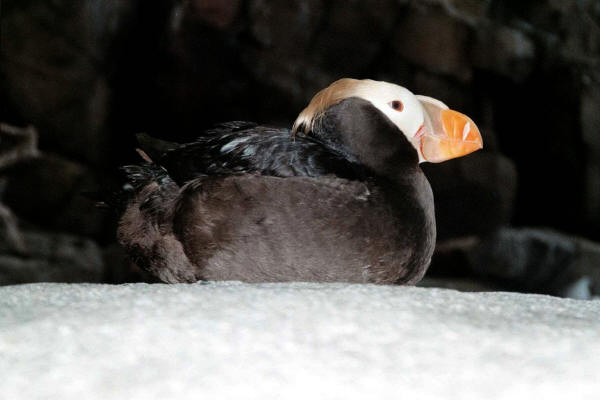 Puffins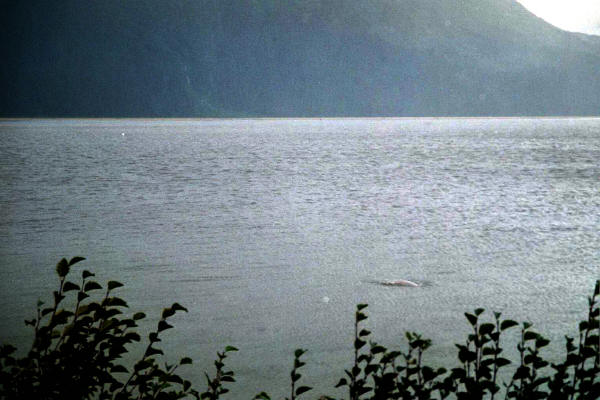 Baby Beluga in the Deep Blue Sea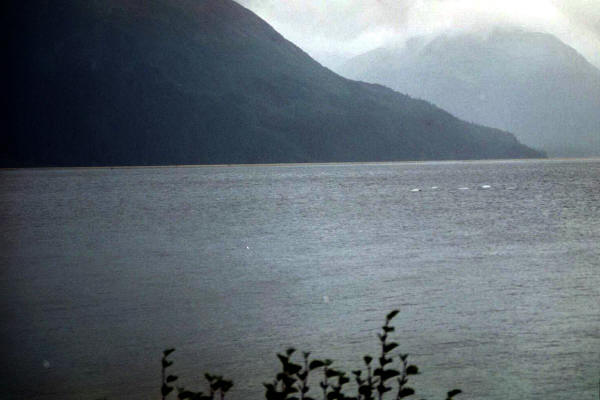 More Belugas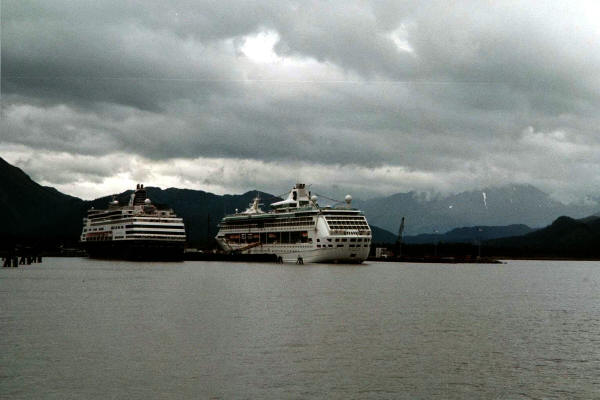 Where the Cruise Ships arrive at Seward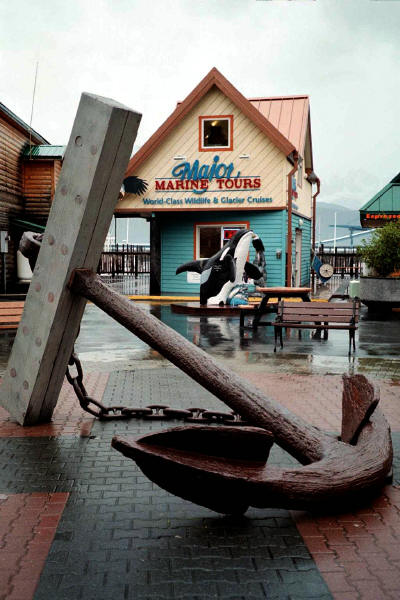 They took us on a 4 hour cruise to see the wildlife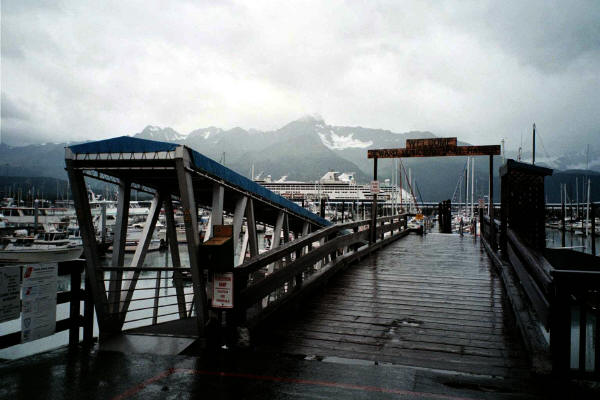 Here's the dock.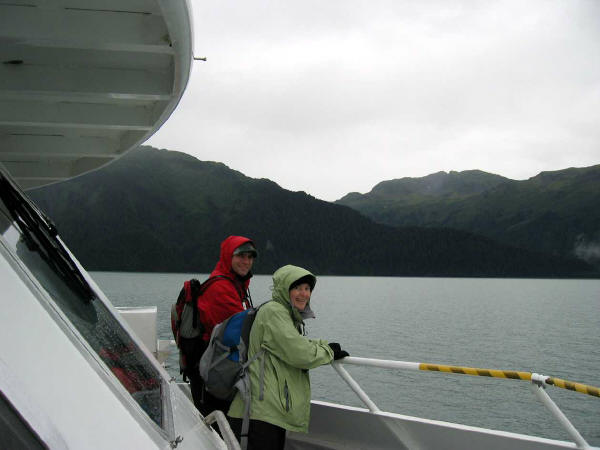 Us on the ship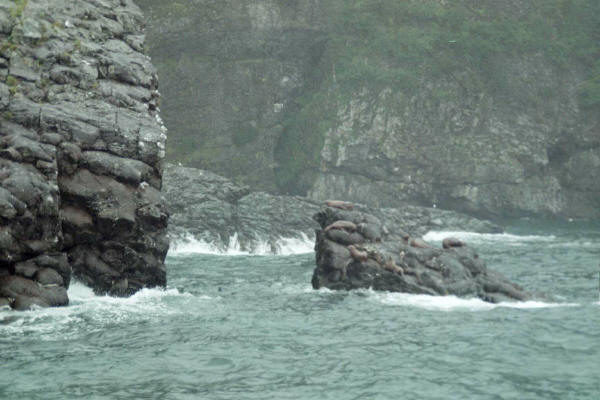 Stellar Sea Lions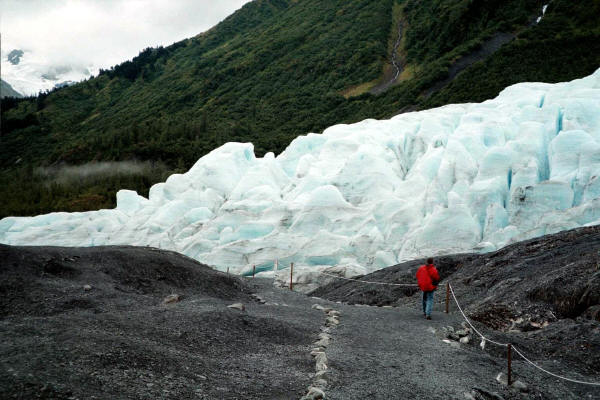 Blue ice of Exit Glacier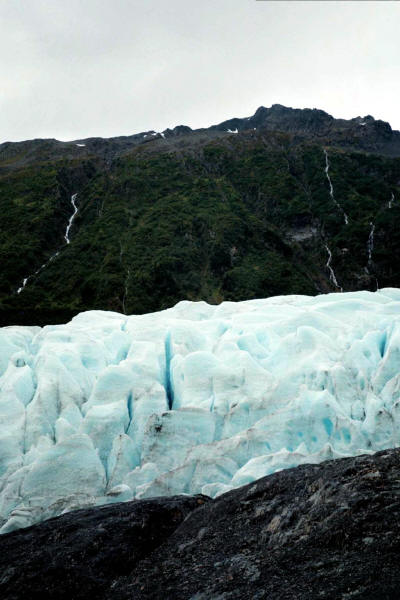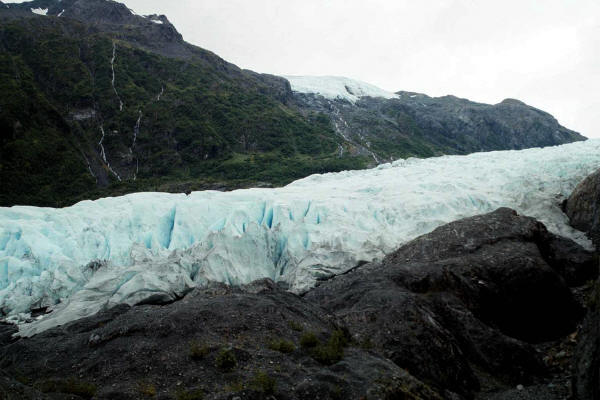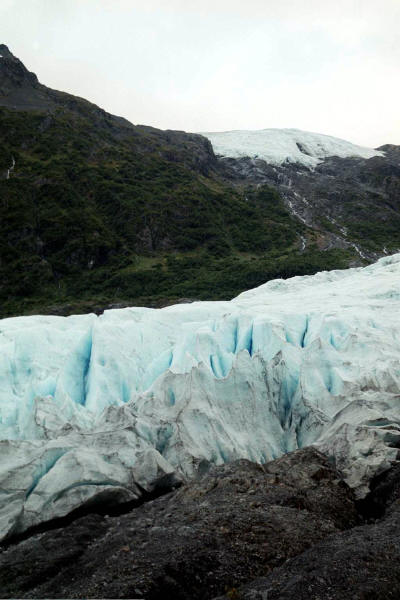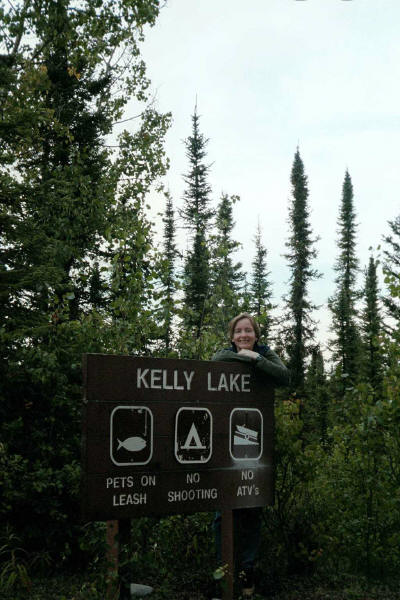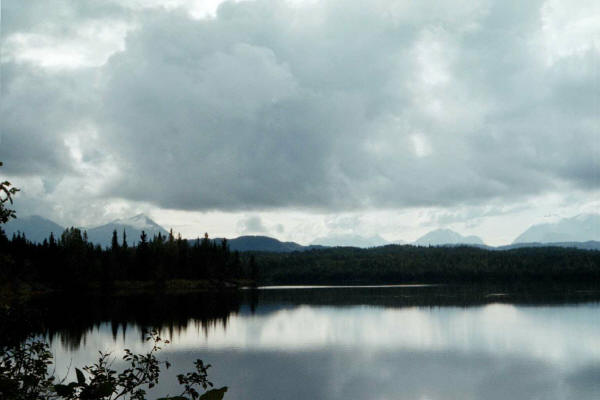 If you were wondering, this is Kelly Lake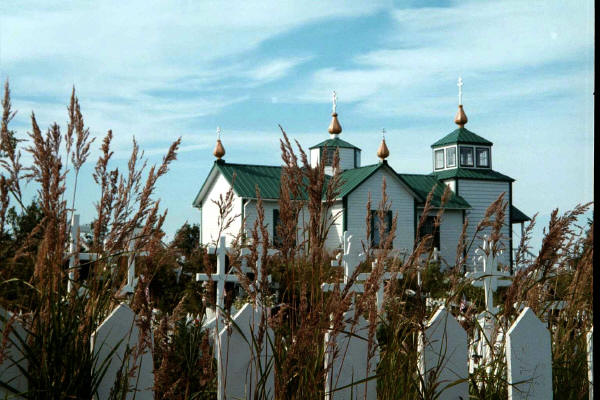 Church at Ninilchik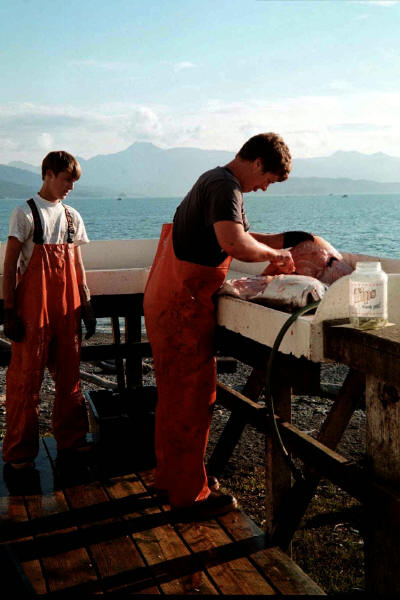 Fileting a Halibut in Homer - Not Mine
These aren't mine either - We didn't go fishing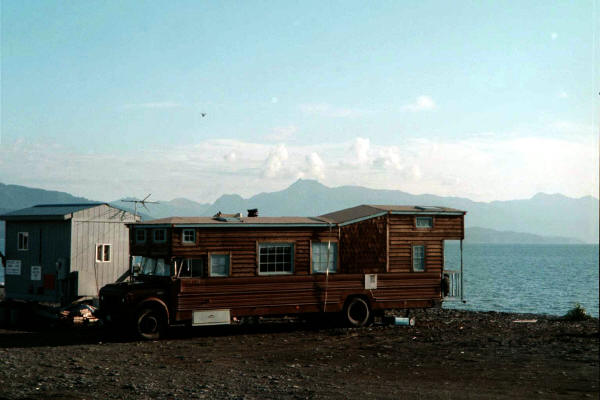 Frank's Next Truck

Denali National Park and Camp Denali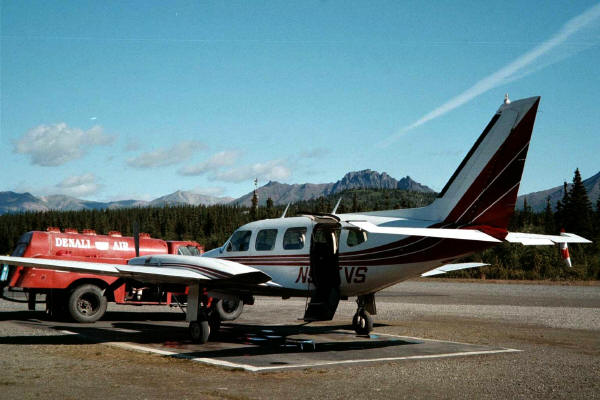 The plane we took for an aerial view of Denali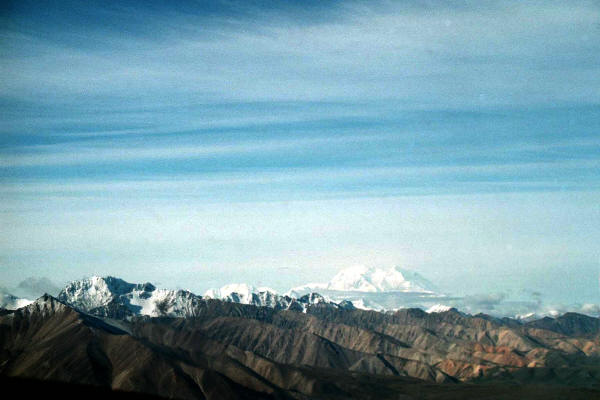 Denali in the distance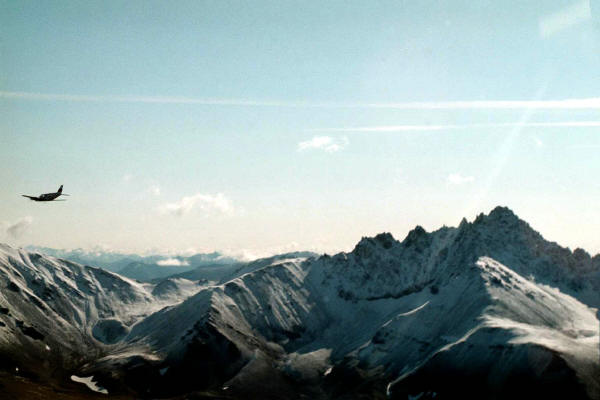 Cathedral Mountain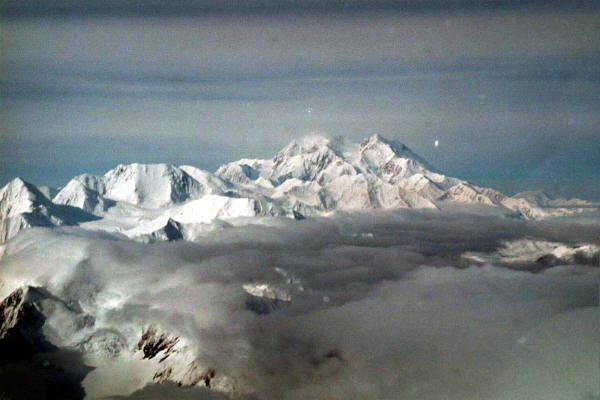 The Great One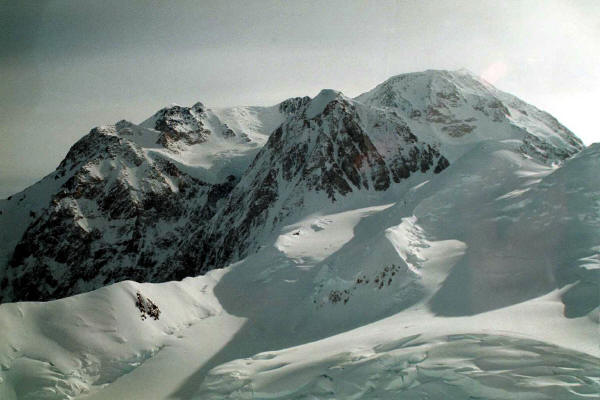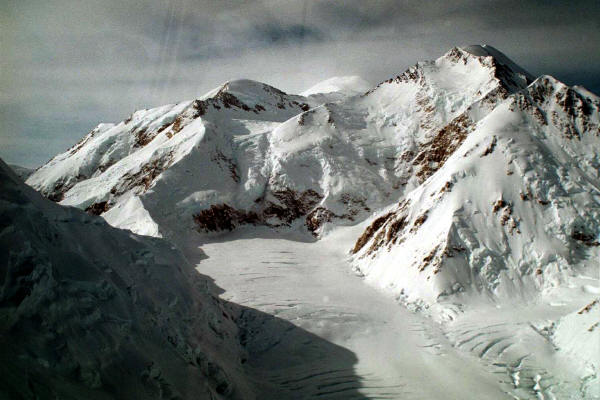 Close up of Denali --peak of 20,320 feet
Glacial Flow off Denali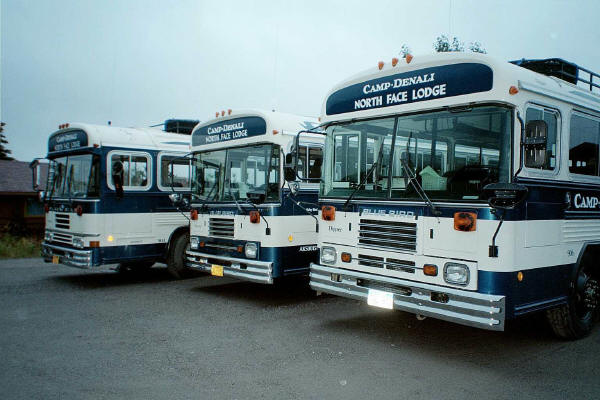 The ride into Camp Denali, 90 miles from the Park entrance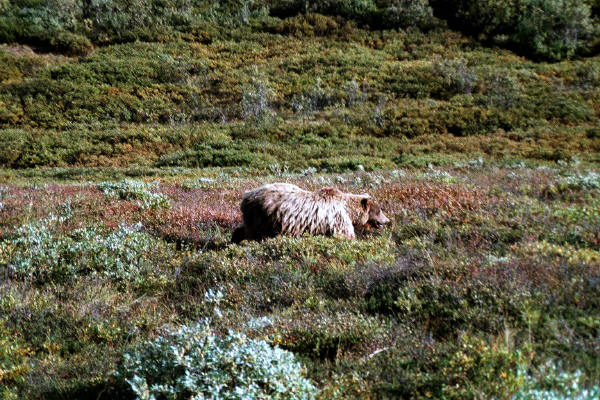 Mama Bear makes an appearance on the ride in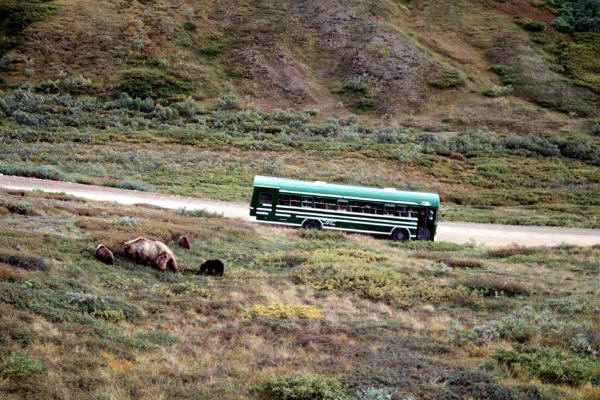 Mama and her three cubs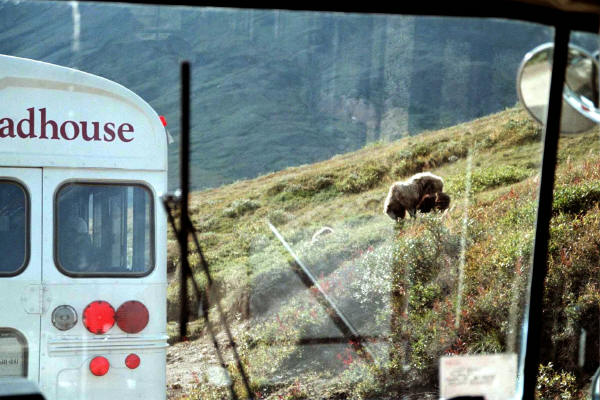 Getting close to the bus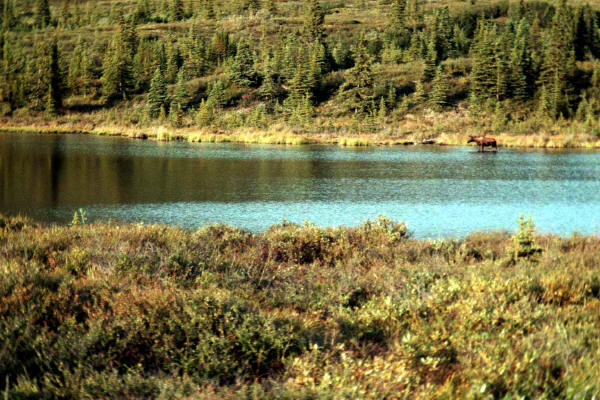 Moose sighting close to Camp Denali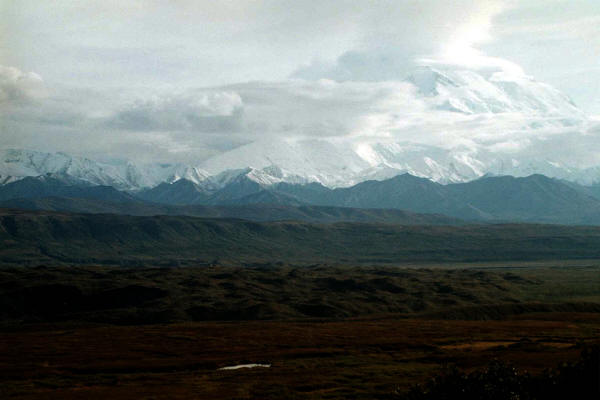 Denali from the road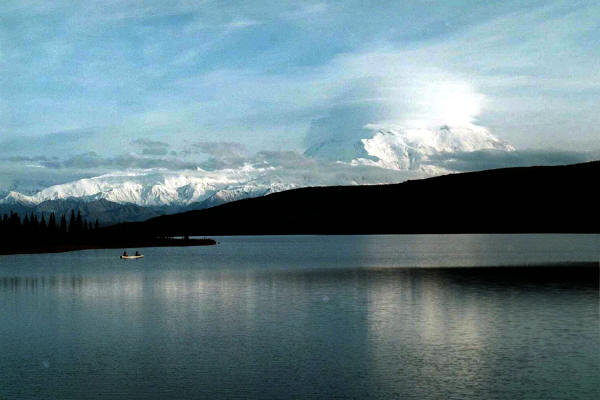 Wonder Lake with a wonderful view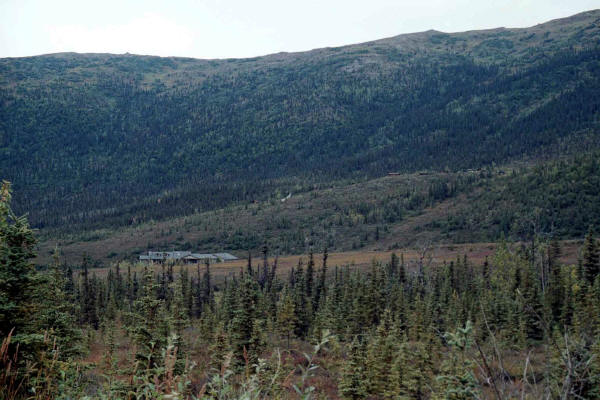 Camp Denali from the road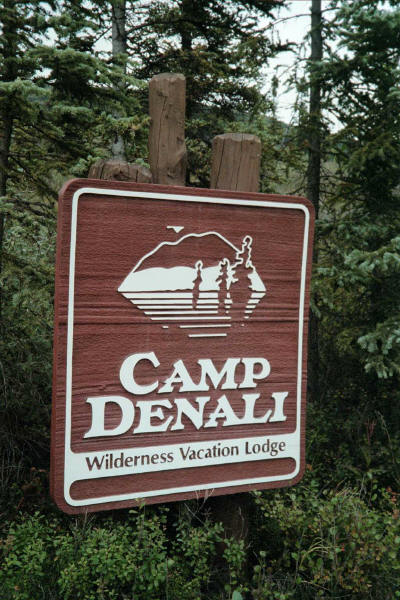 Camp Denali Entrance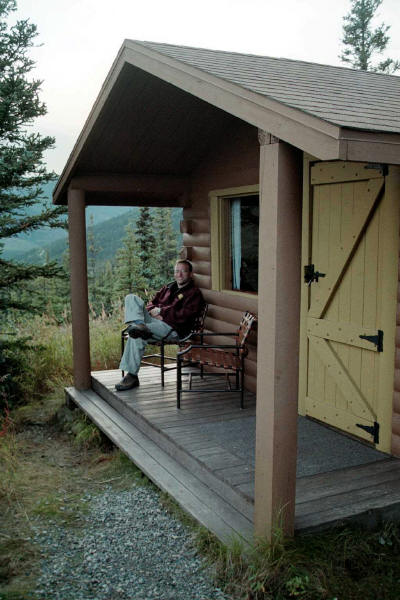 Our Cabin - '40 Below'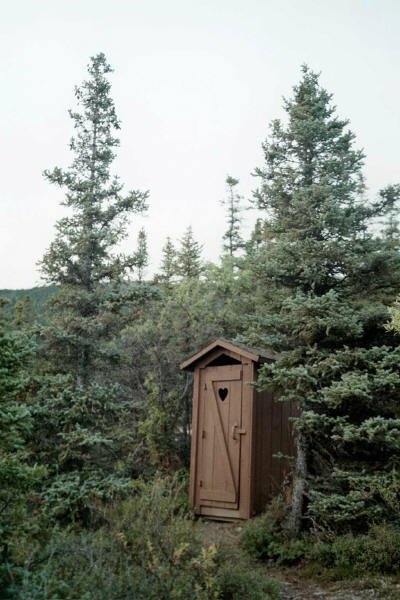 It has all the amenities!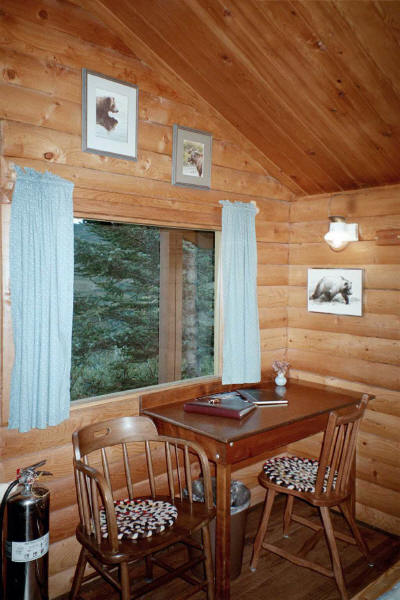 Writing desk with a view to Denali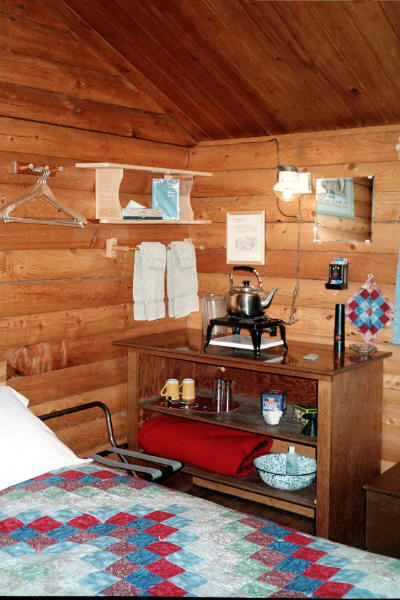 Kitchen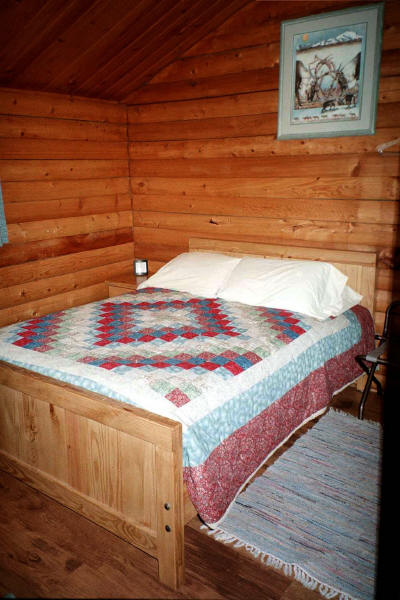 Beautiful quilts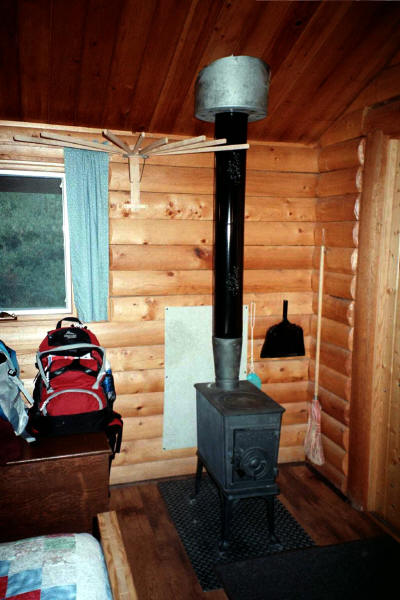 Heat source - wood bin was stocked daily - thank heavens!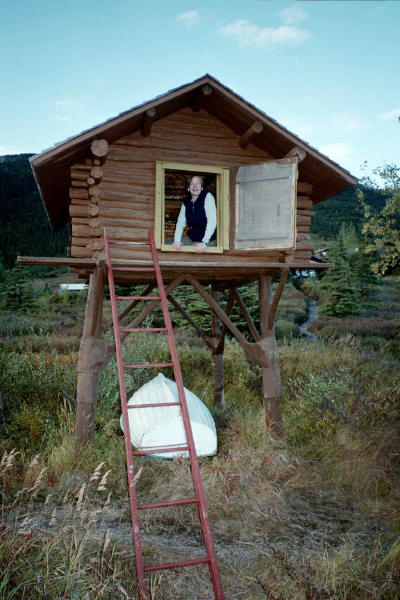 Kelly in the old food cache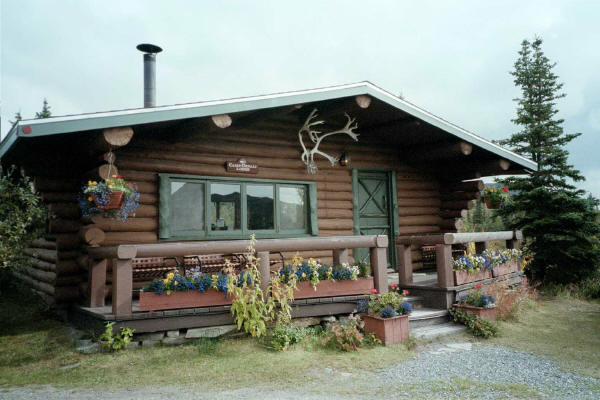 The Lodge (living room area)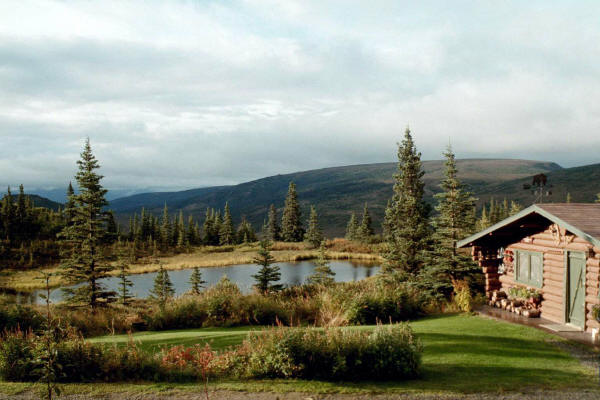 Nugget Pond next to the Lodge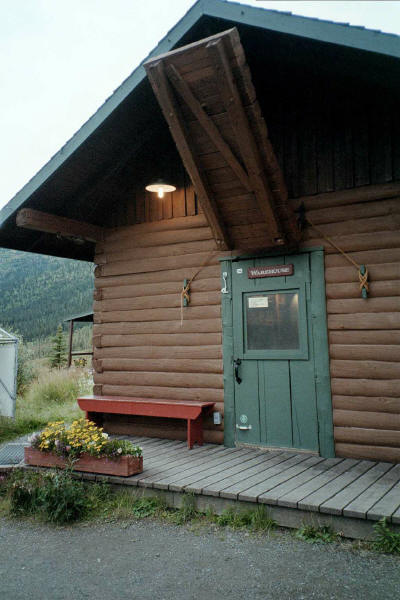 Current food store house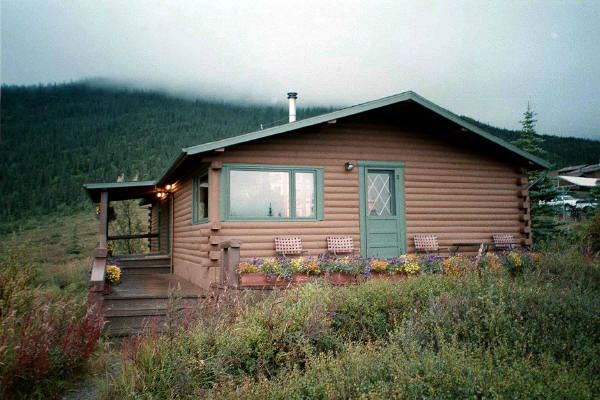 Riffles building (Research Room, Gear Room, and Showers)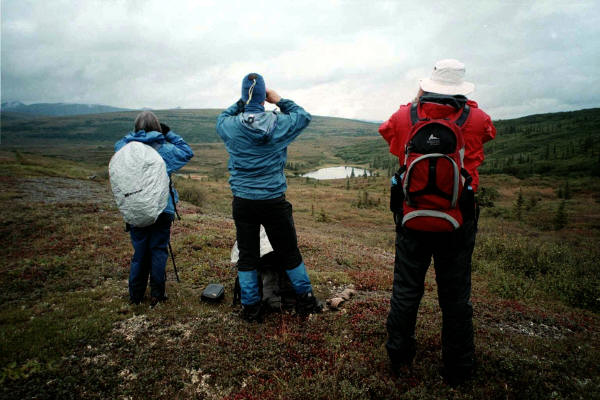 Day 1 - A hike around Camp Denali - Here we're looking for beavers with Ed (our guide)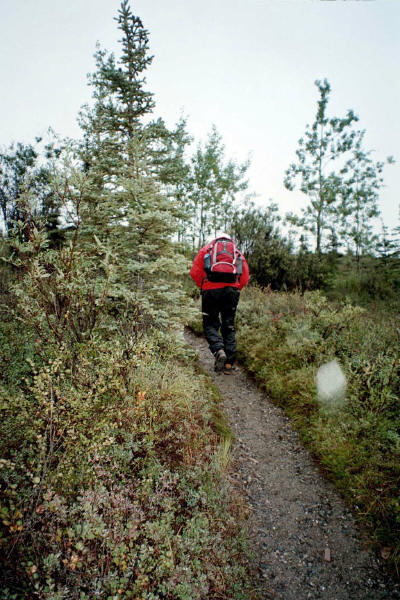 On the trail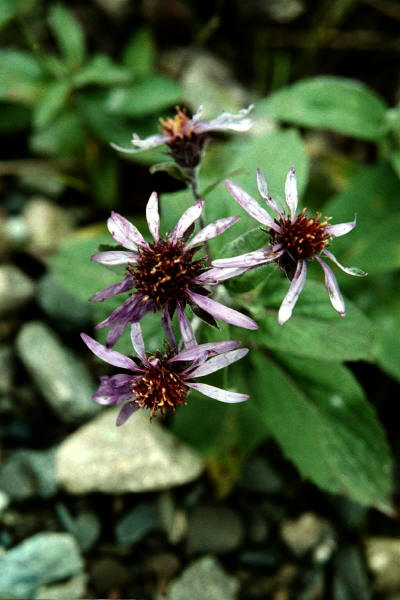 Siberian Aster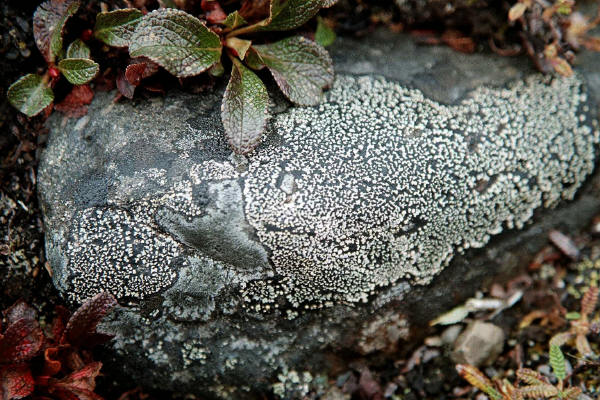 Lichen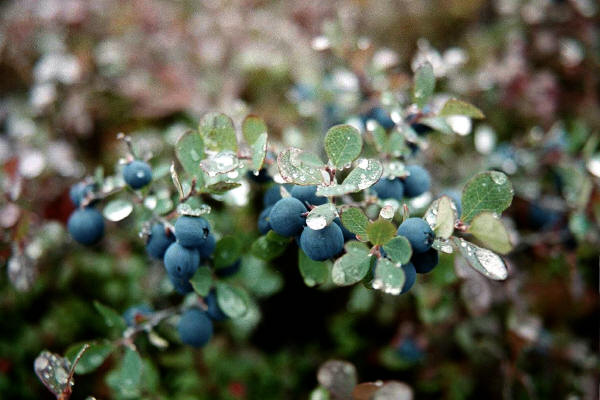 Blueberries (Yummm)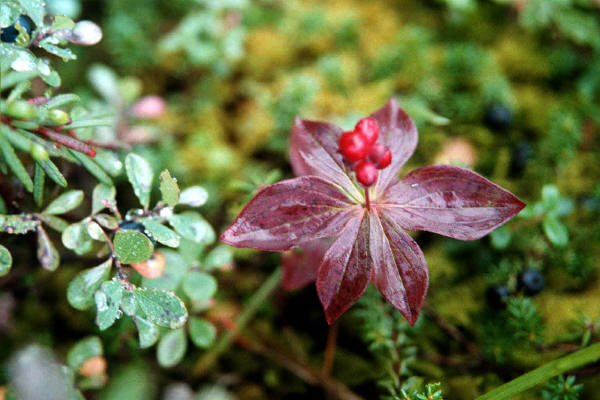 Bear Berries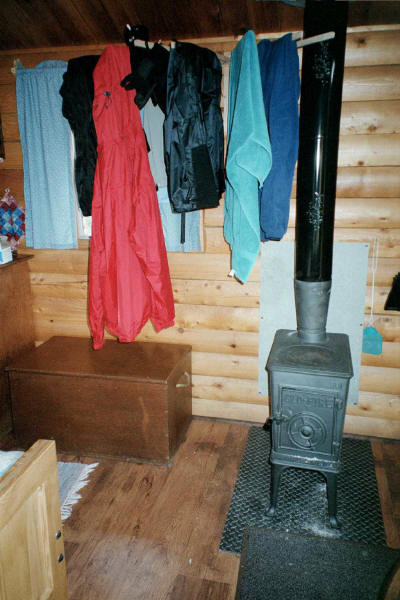 Drying out after the moist day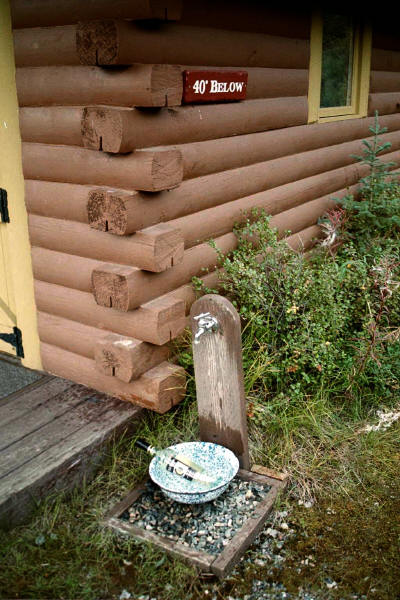 Chilling the wine for dinner (BYOB)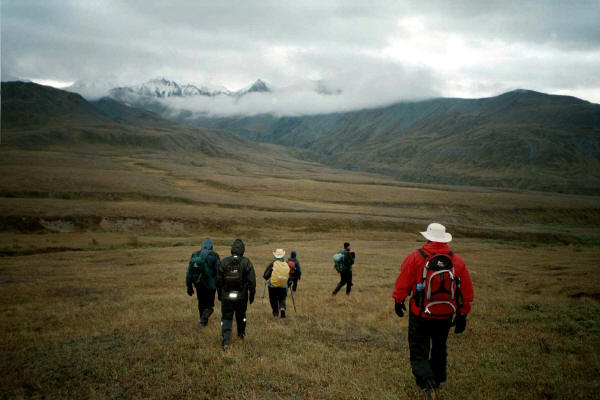 Day 2 - A hike in the Polychrome pass with Johan (our guide)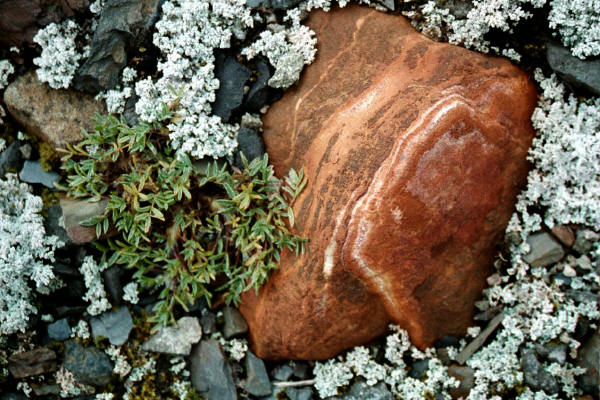 Polychrome rocks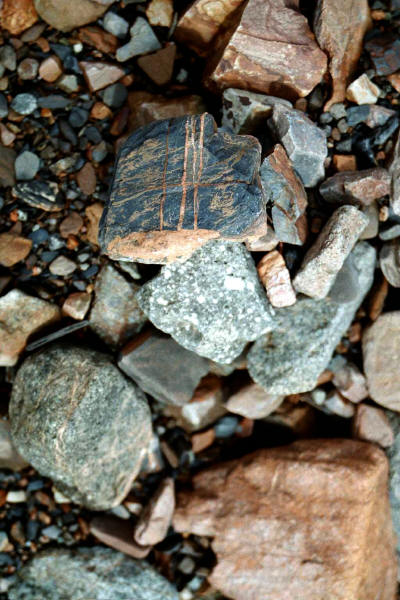 More colors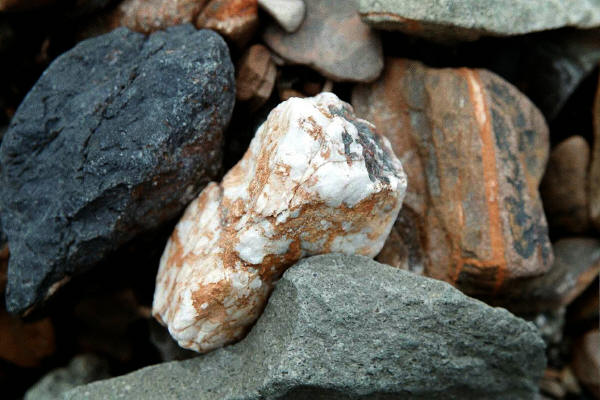 and more colors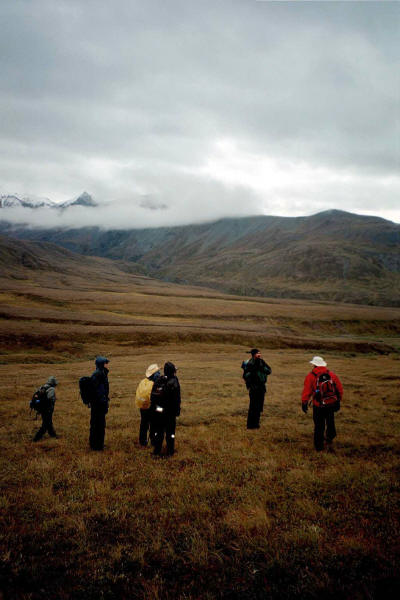 Watching Mama Bear and the three cubs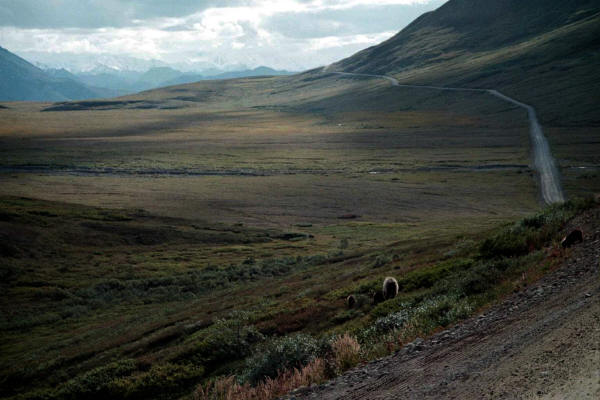 Here they are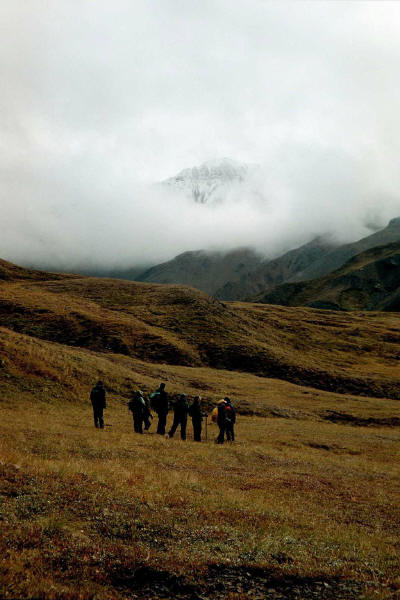 Taking a rest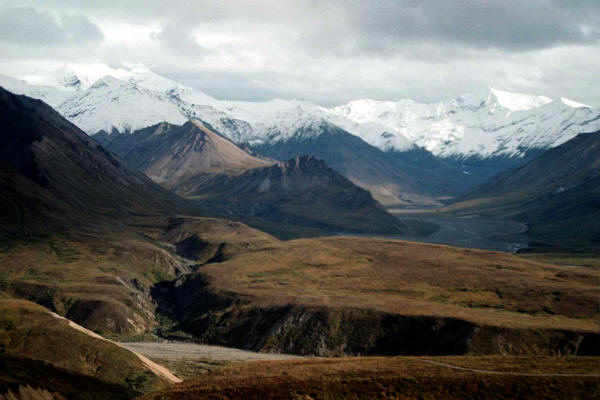 Pretty rugged terrain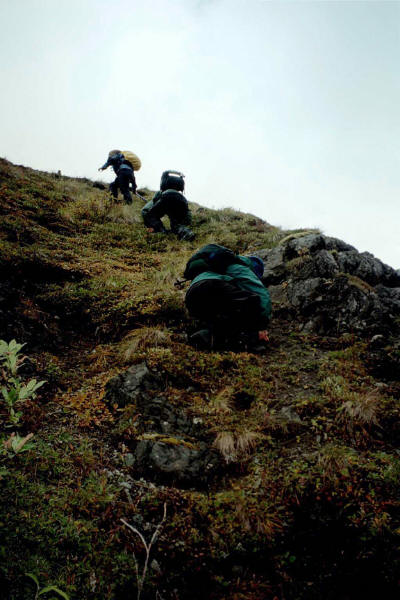 Climbing up one of the ravines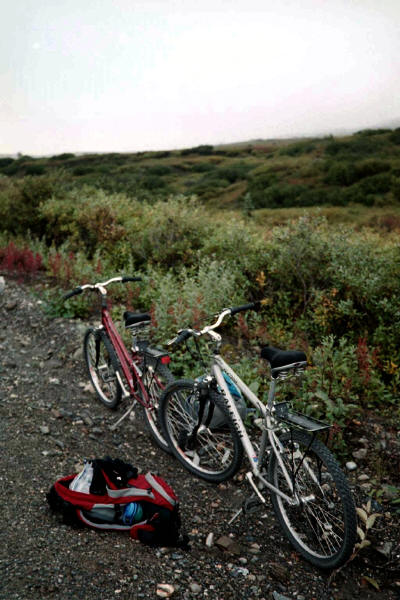 Day 3 - A bike ride back to Camp Denali from the Eielson Visitor Center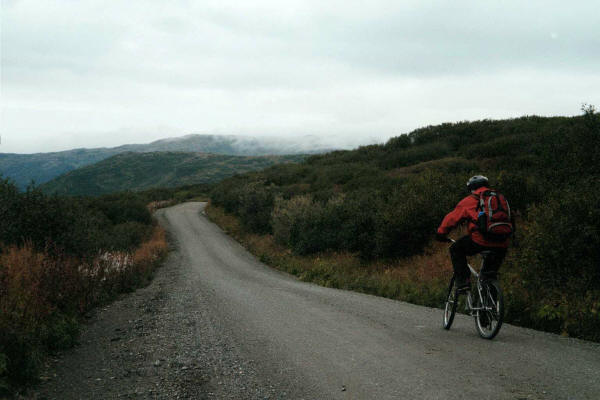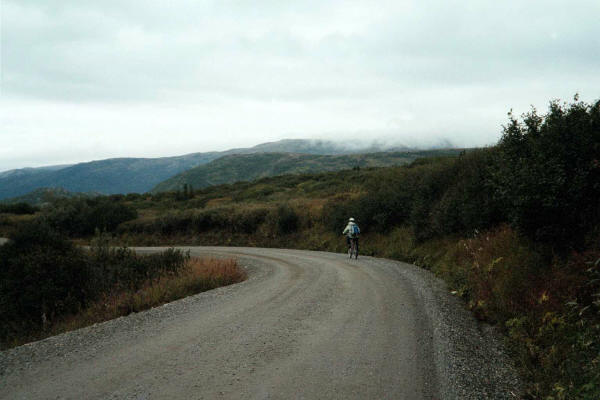 Day 4 - A hike up the ridge behind Camp Denali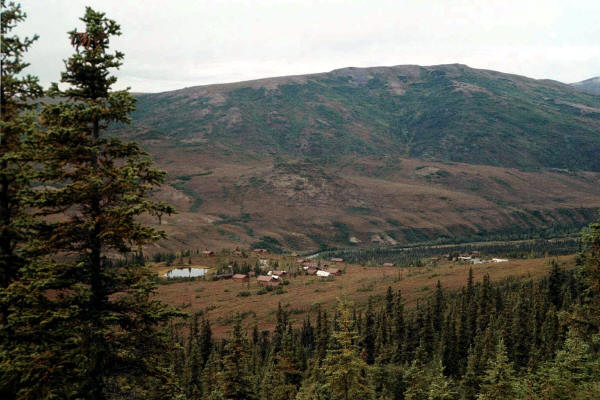 Camp Denali as seen from the ridge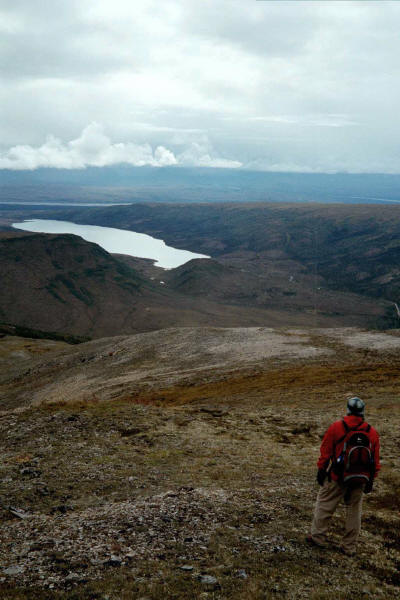 View of Wonder Lake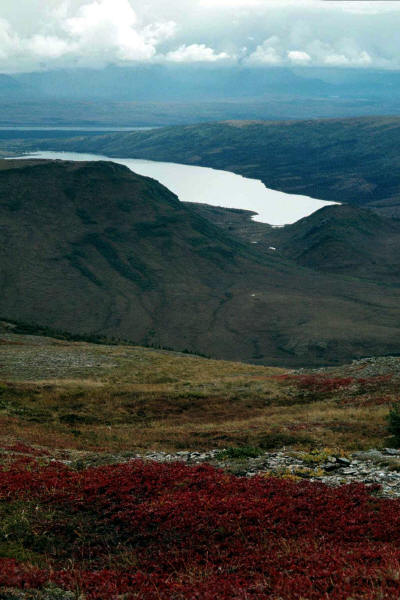 Autumn is quickly coming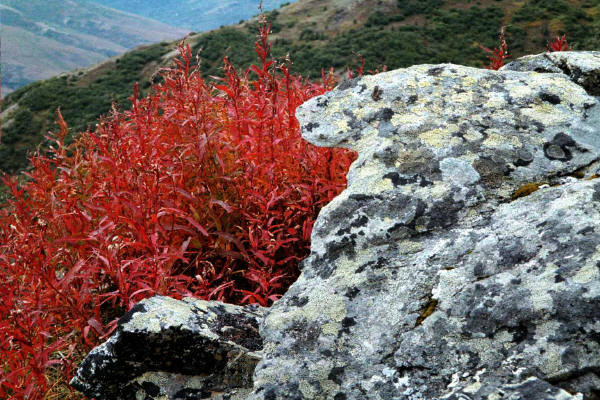 Fireweed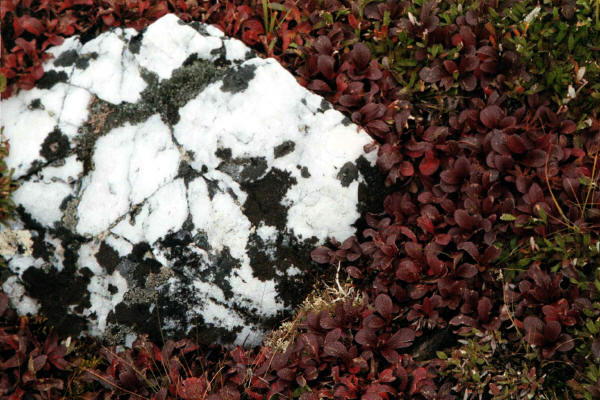 Quartz Rock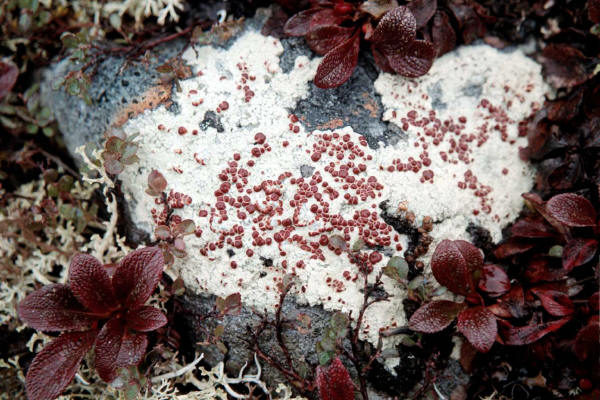 Red Lichen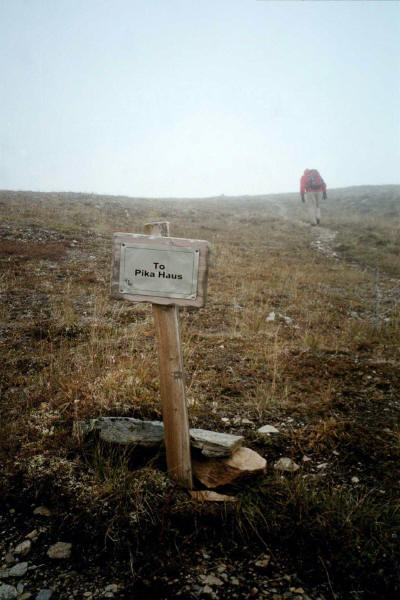 The route to the Pika Haus (a warming hut)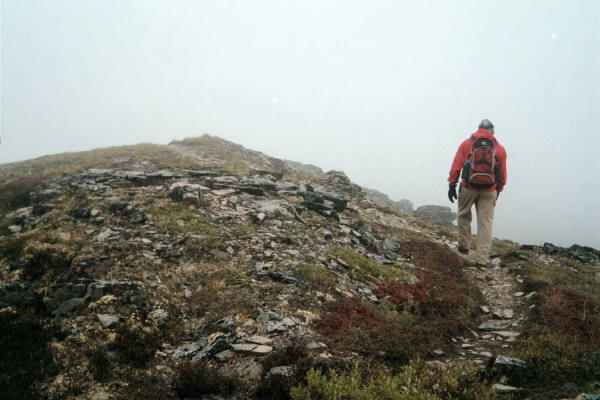 Clouds coming over the ridge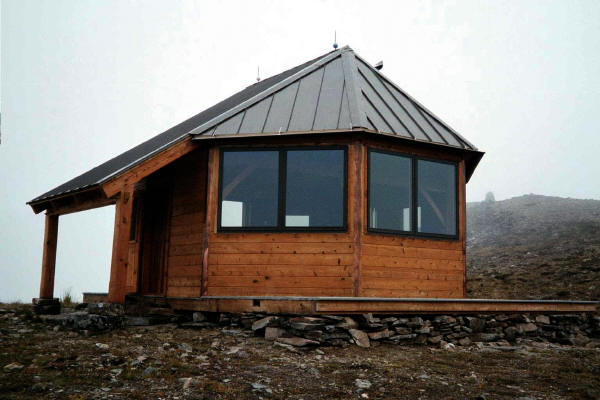 Pika Haus "warming hut"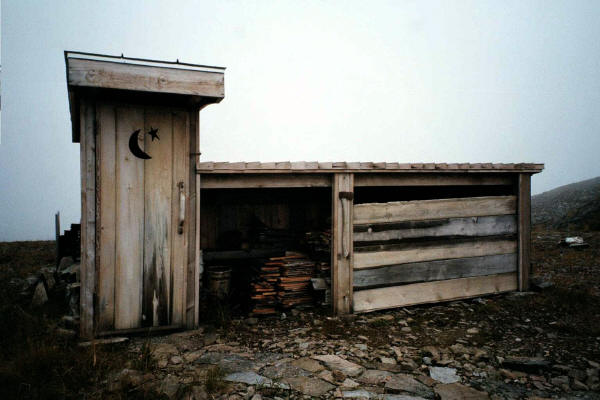 Full service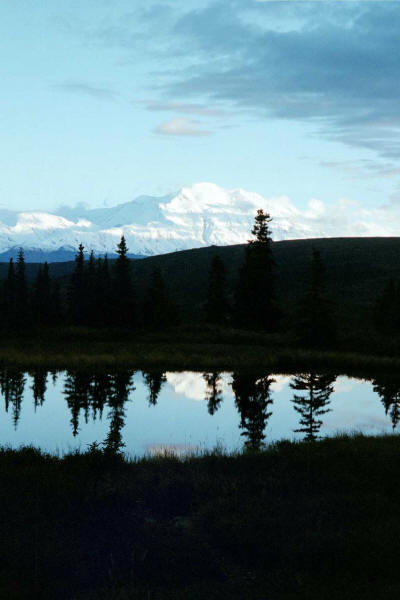 Final Evening at Camp Denali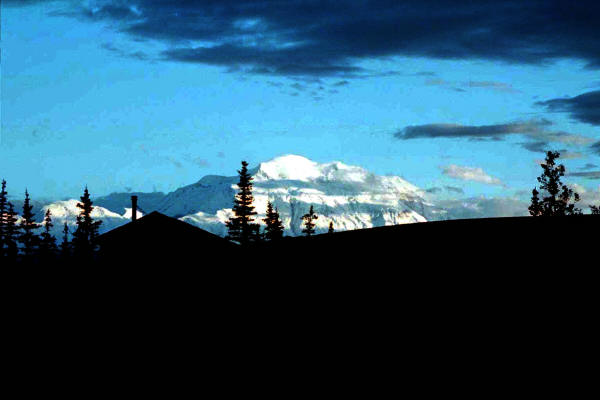 Denali shows off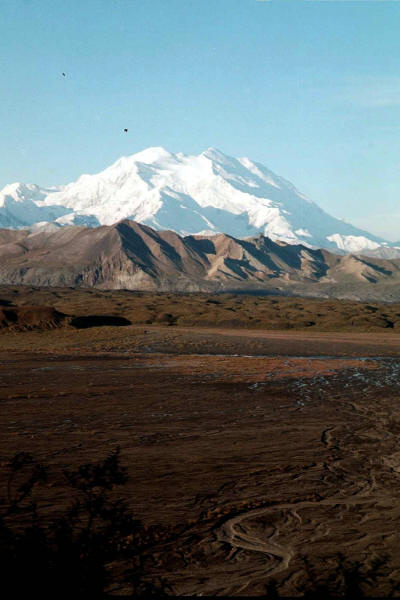 The bus ride back out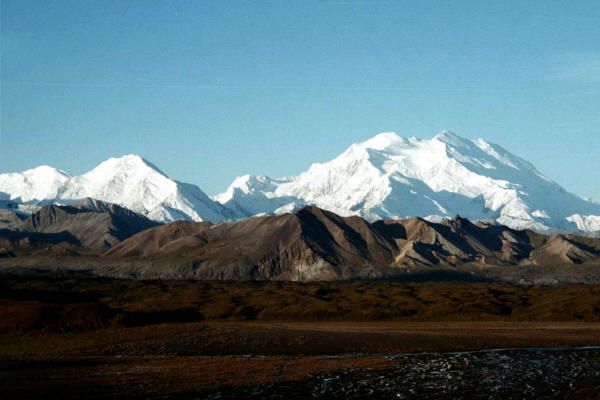 Final views...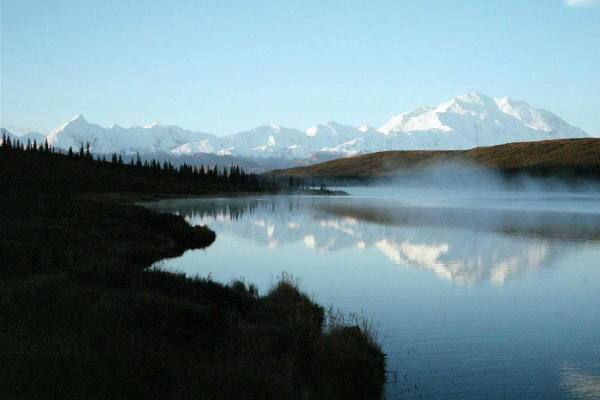 which only makes us want to return!