Door County, Wisconsin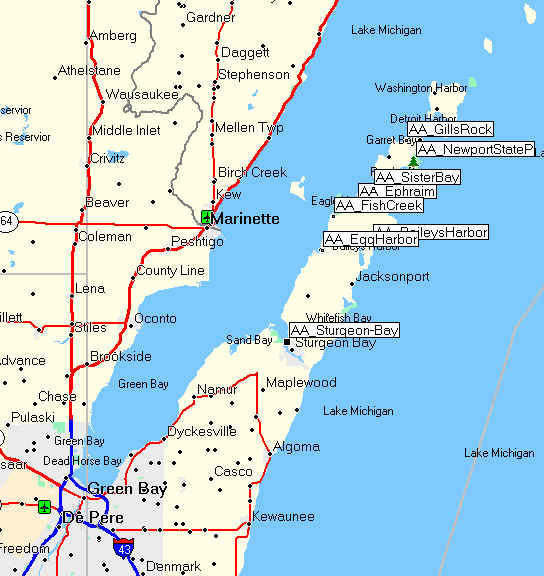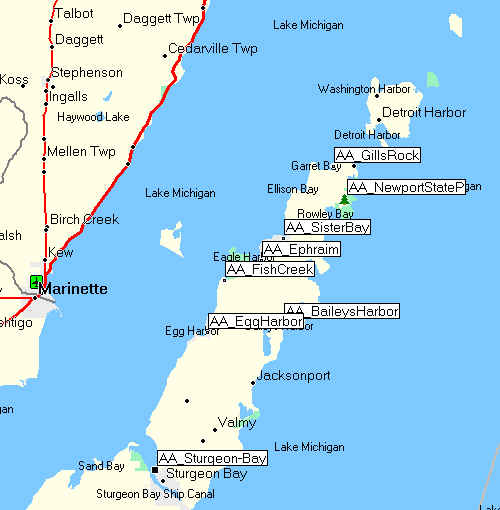 Melvin "Moose" Antlers, III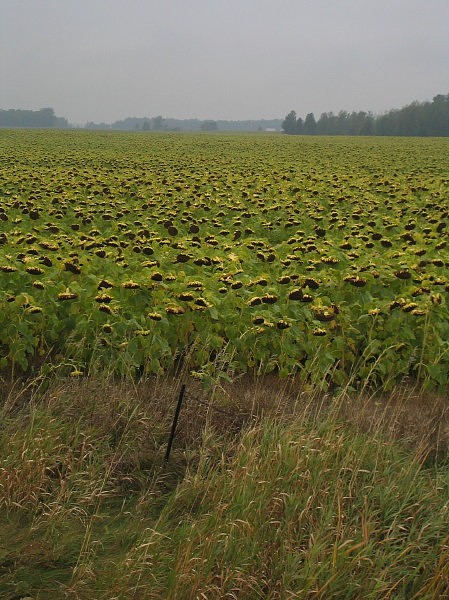 Endless sunflower fields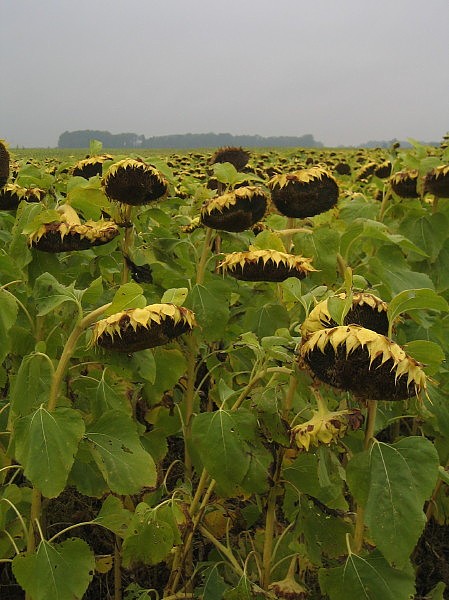 Sunflowers close up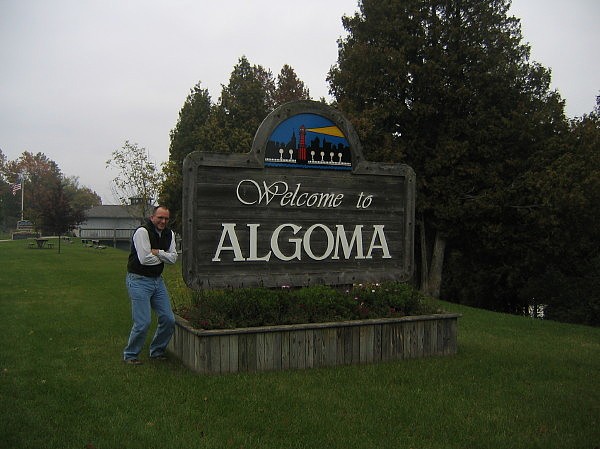 Burr... It's cold way up here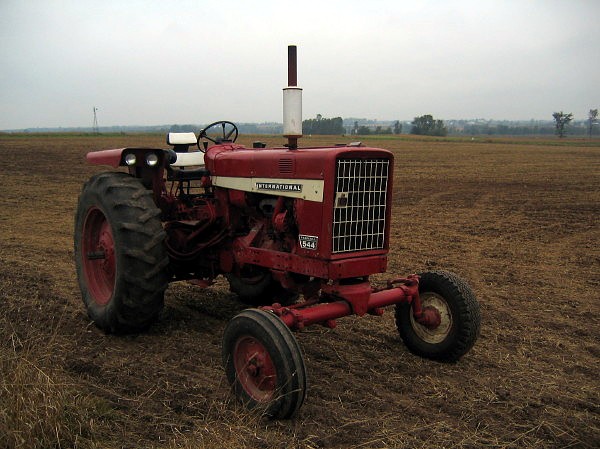 An old one still working - Just like me!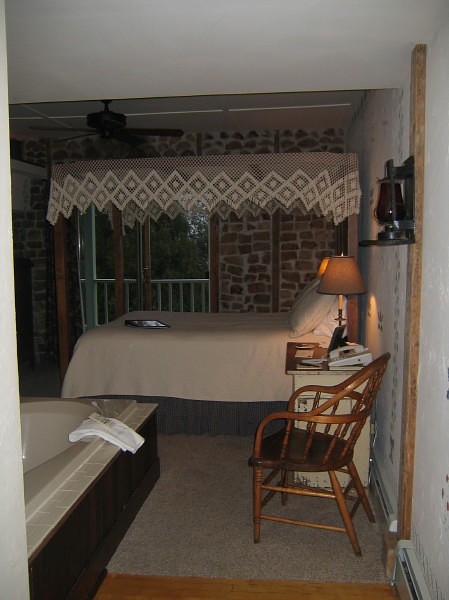 Our room at the Blacksmith Inn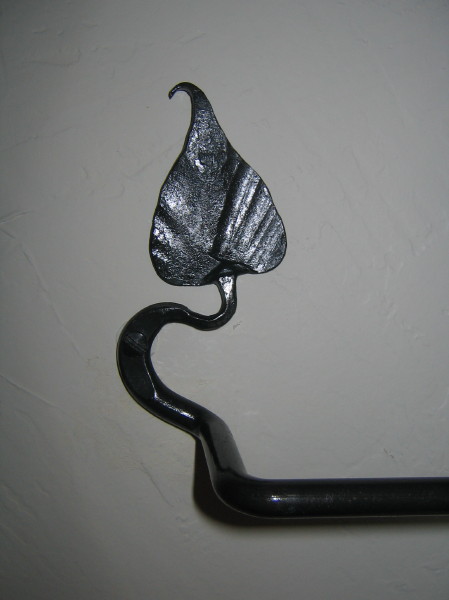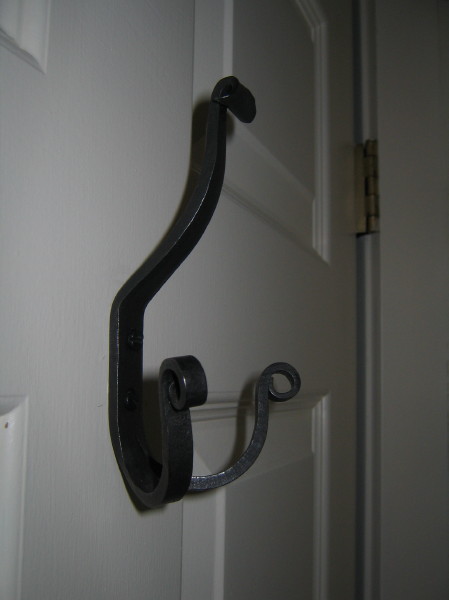 Kelly found some work for me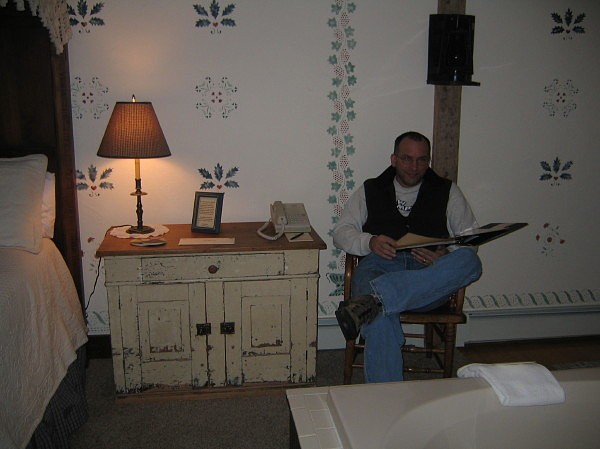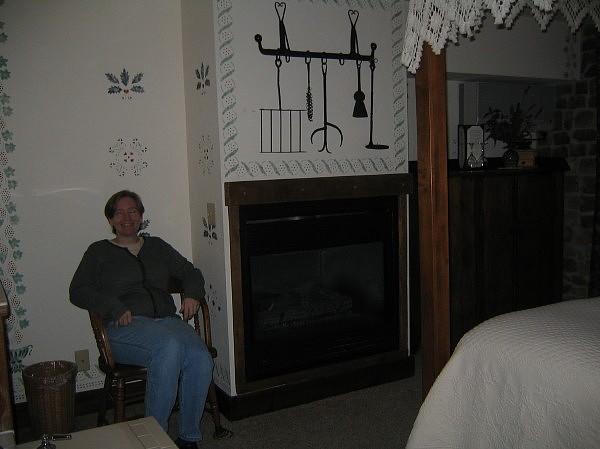 More of our room (Number 3)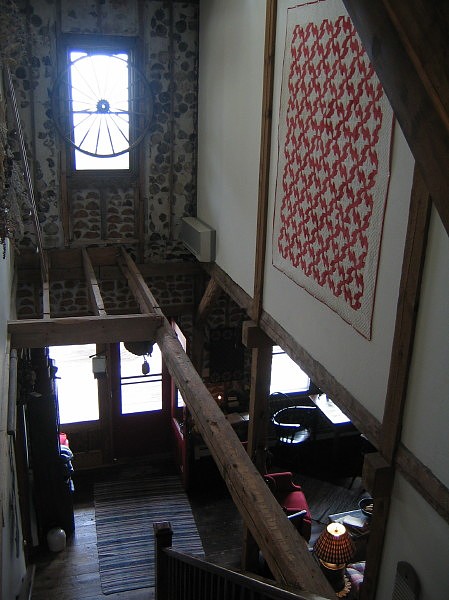 The common area and a beautiful Drunkard's Path quilt.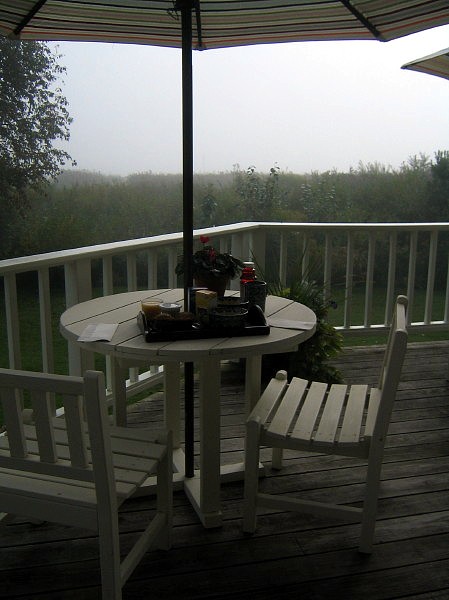 Breakfast on the deck - Don't worry the weather cleared out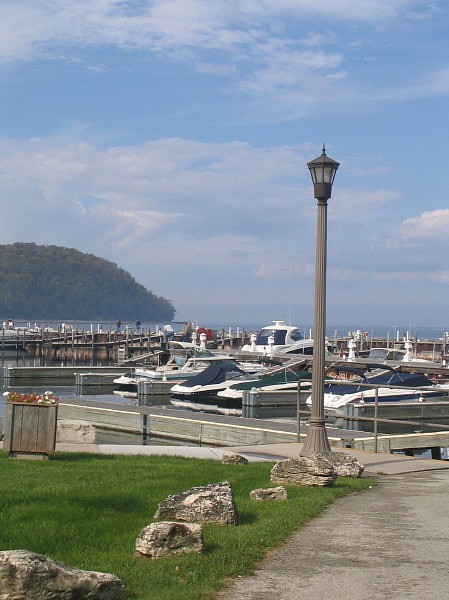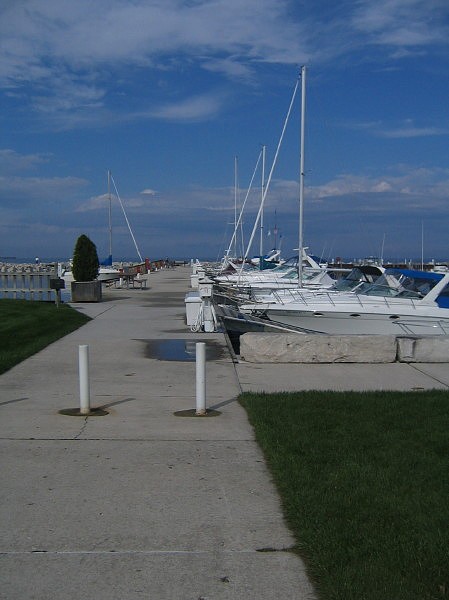 The Marina at Sister Bay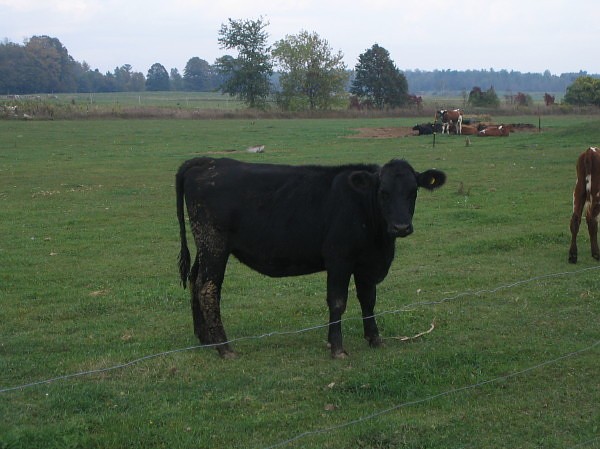 A friend on the way to Sturgeon Bay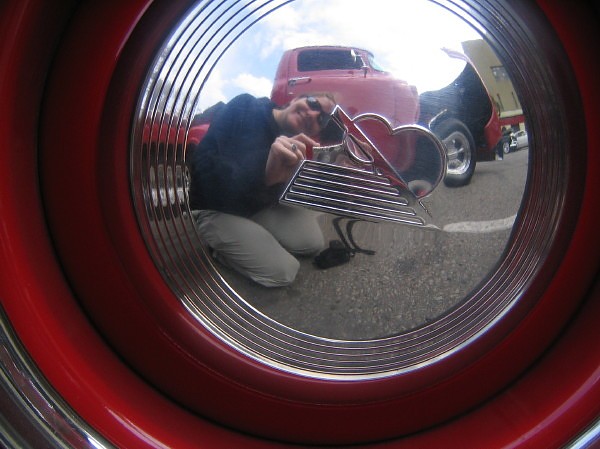 We found a Fall Festival in Sturgeon Bay which included a car show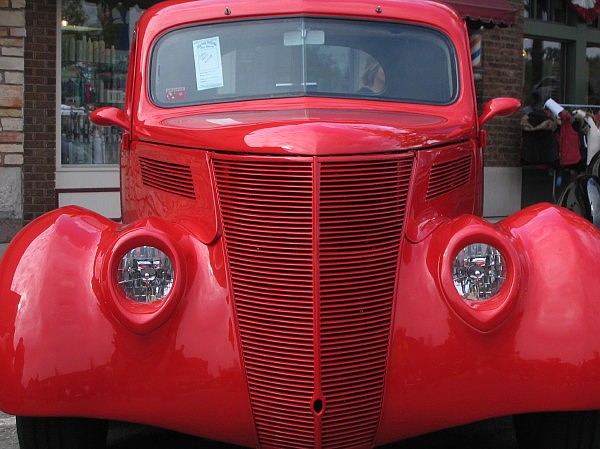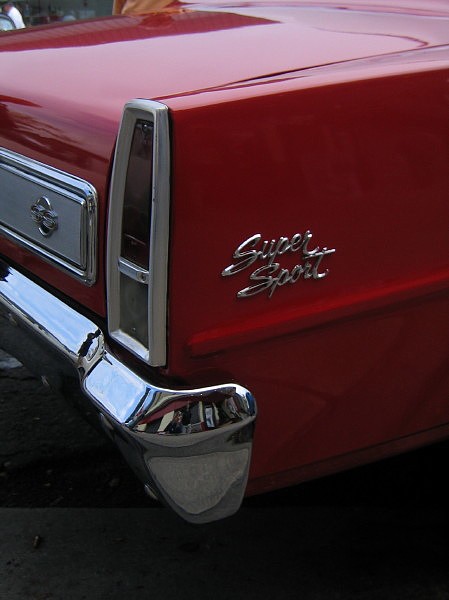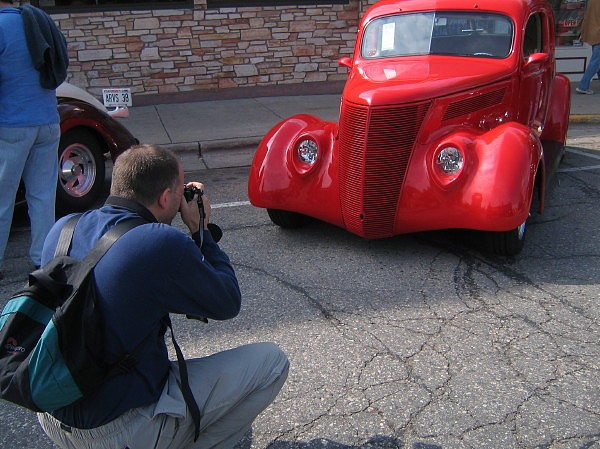 Lots of red cars from before 1970
Refection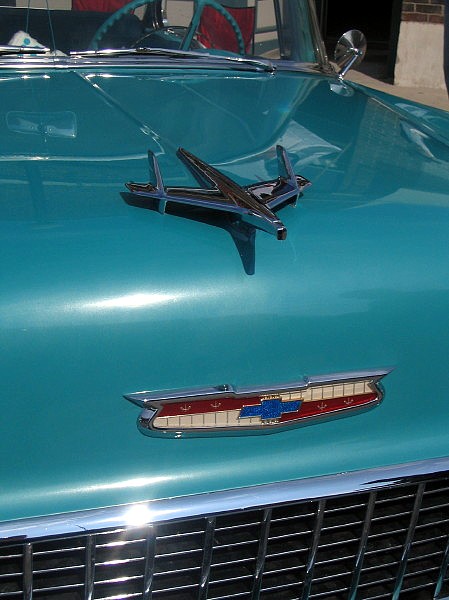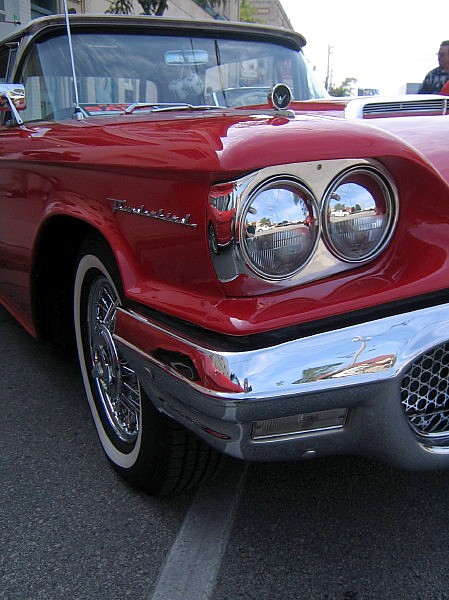 A nice old T-Bird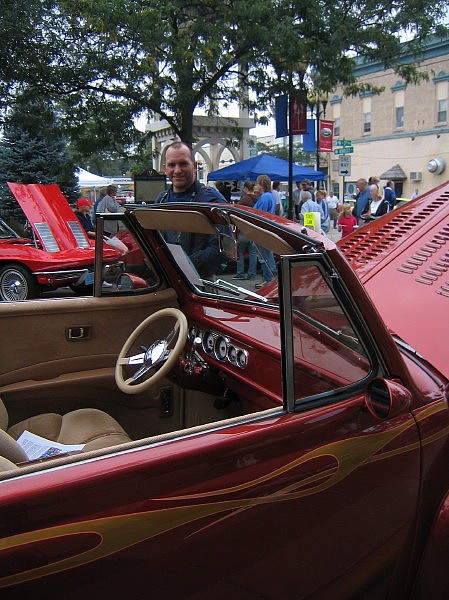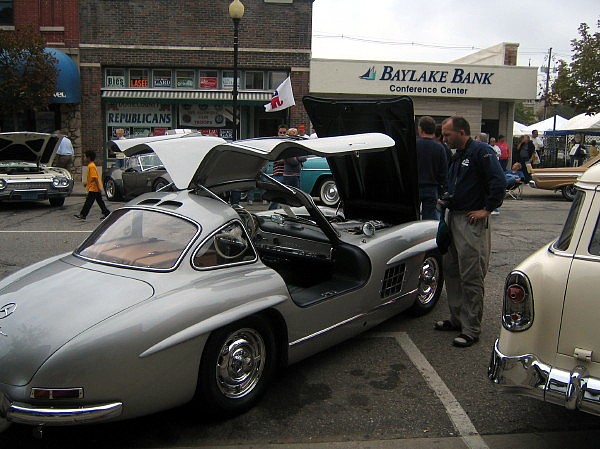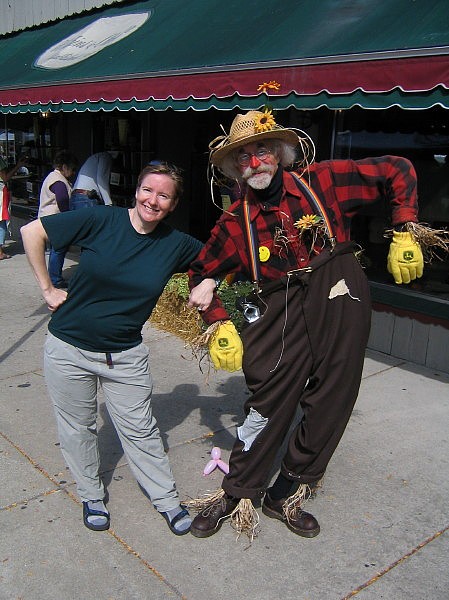 The friendly Scarecrow
A little geocaching at Peninsula Point State Park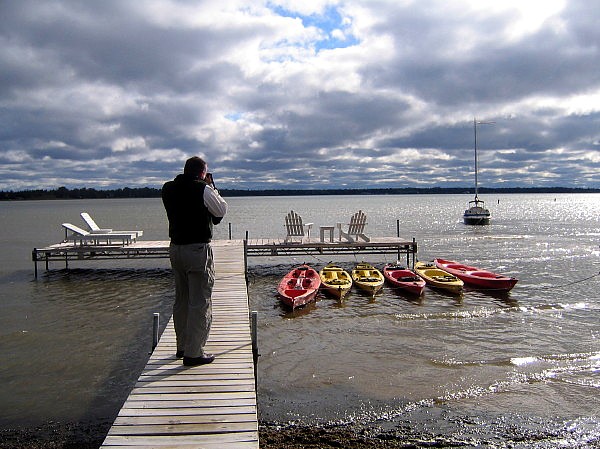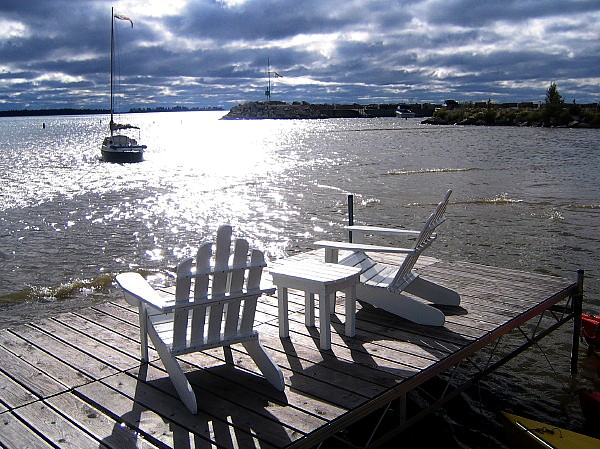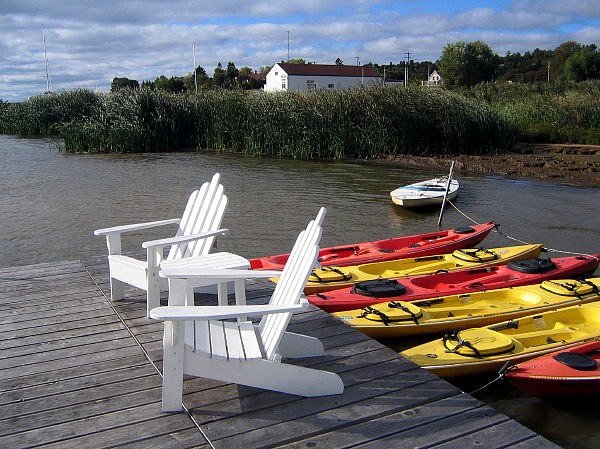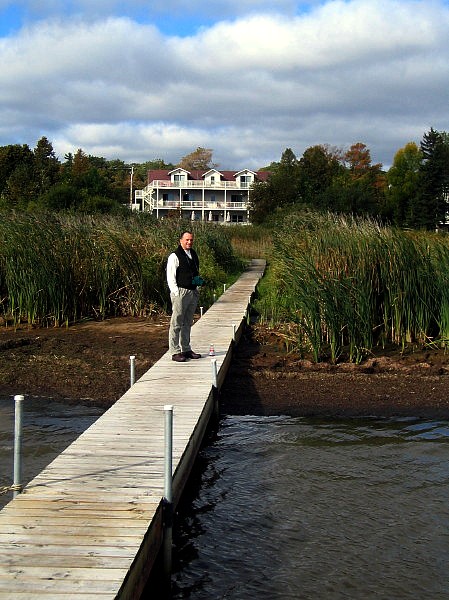 The Dock at the Inn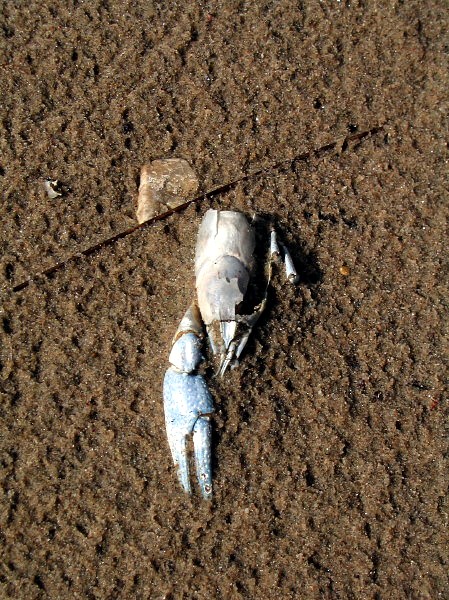 Exoskeleton at Newport Beach State Park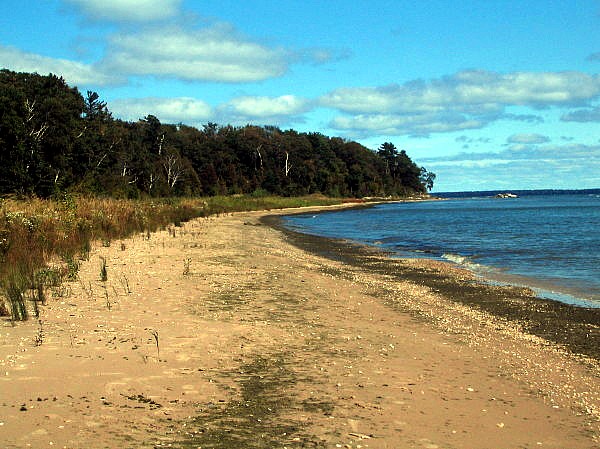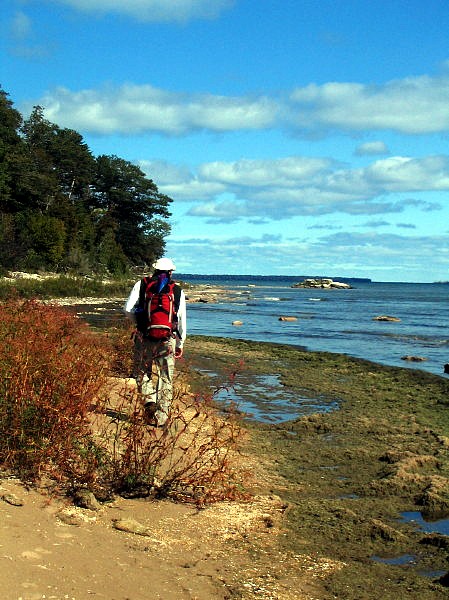 Walking the Shoreline to another geocache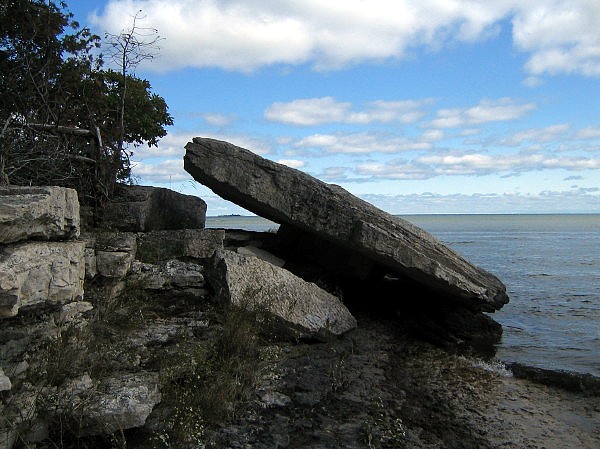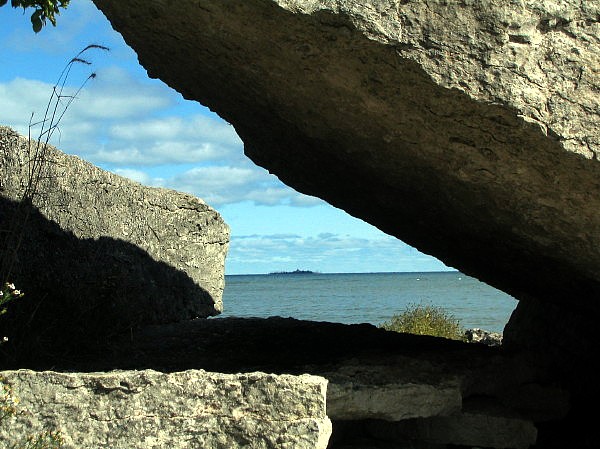 Nice rock formation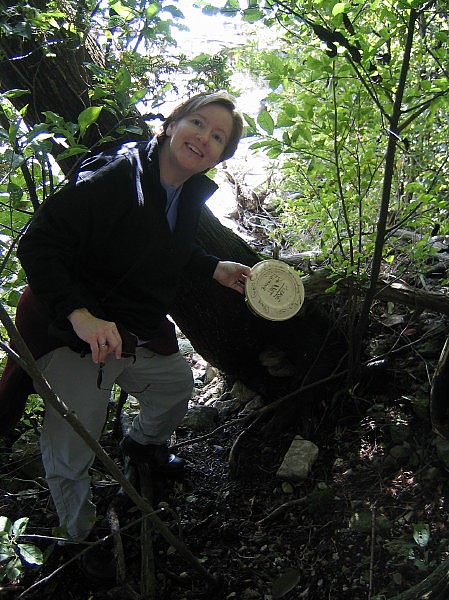 Found it!!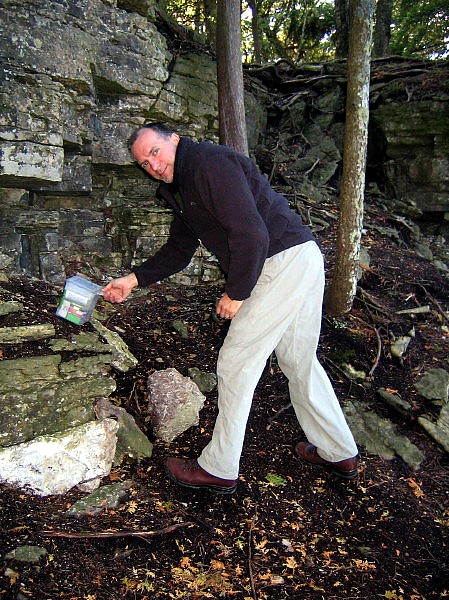 Here's another one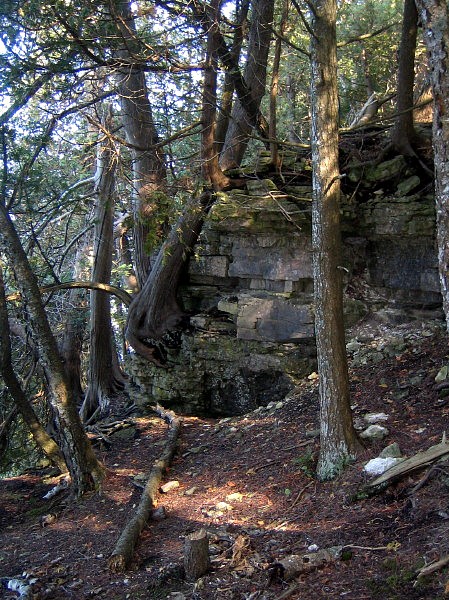 The tip of Gill's Rock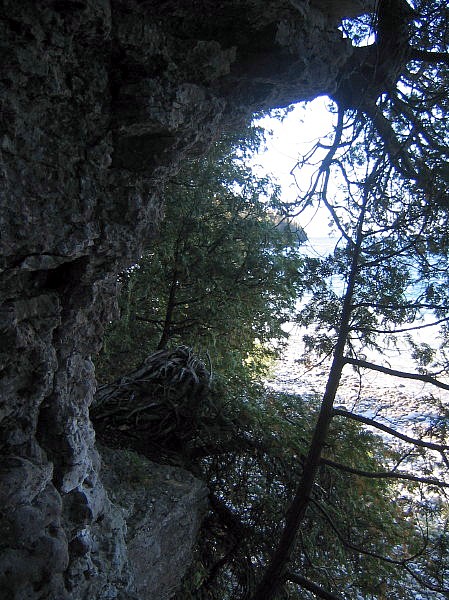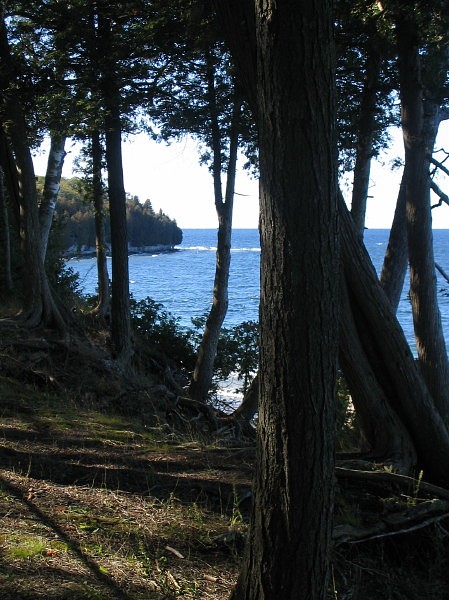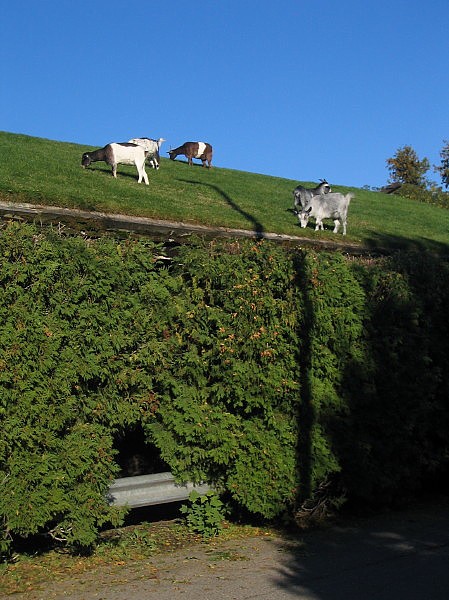 The famous goats at Al Johnson's in Sister Bay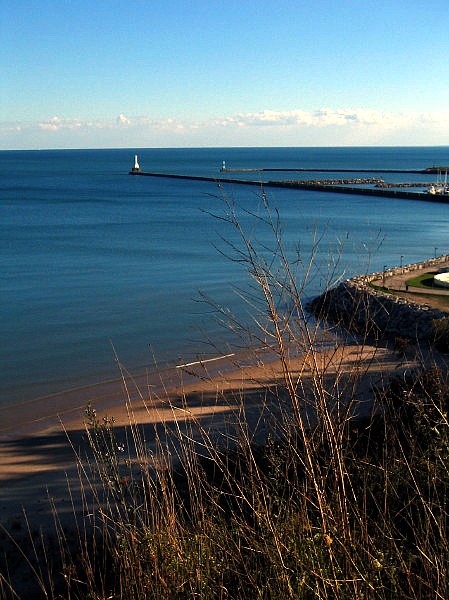 We took a break in Port Washington, WI for some...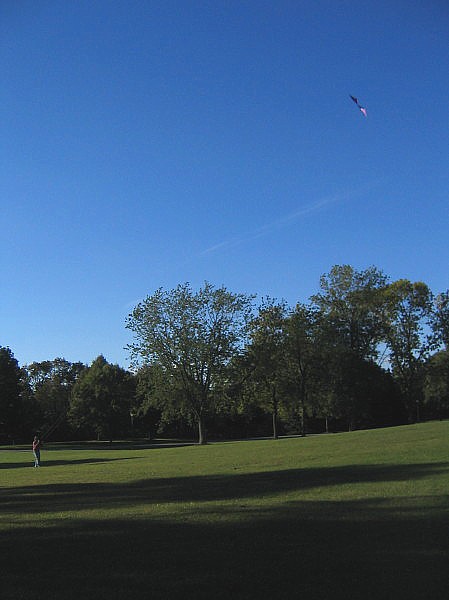 Kite Flying!!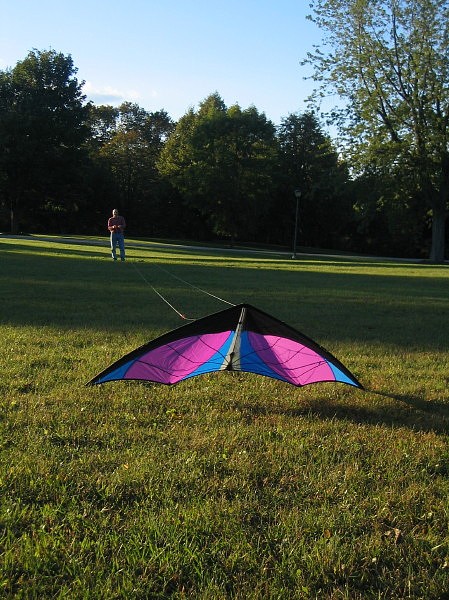 Ready to fly