5-Day Backpacking trip in the Indian Heaven Wilderness
Day Hike up Mount Saint Helens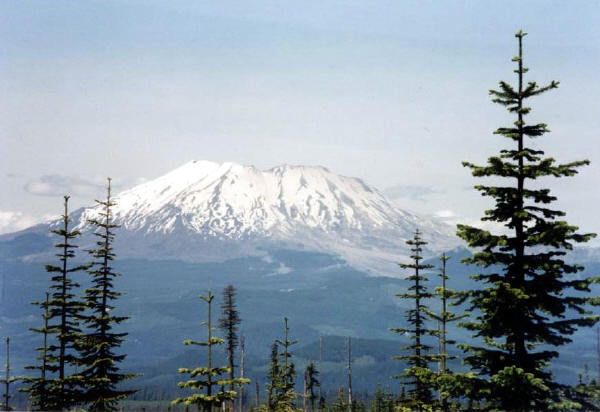 Mount St. Helens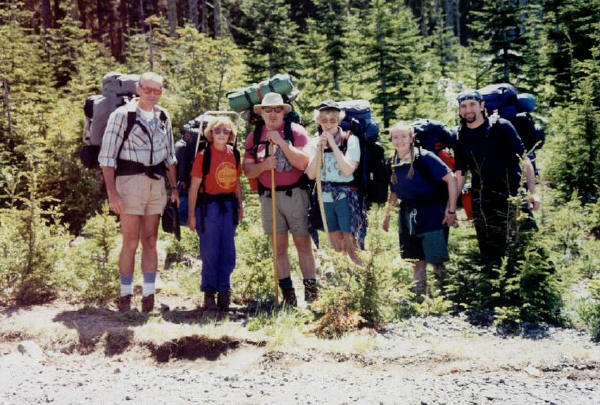 The gang at the start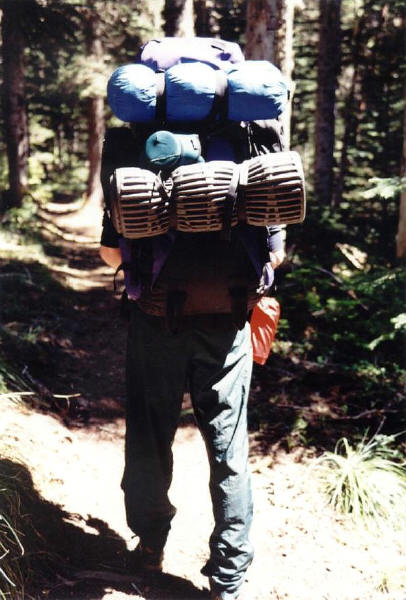 Off we go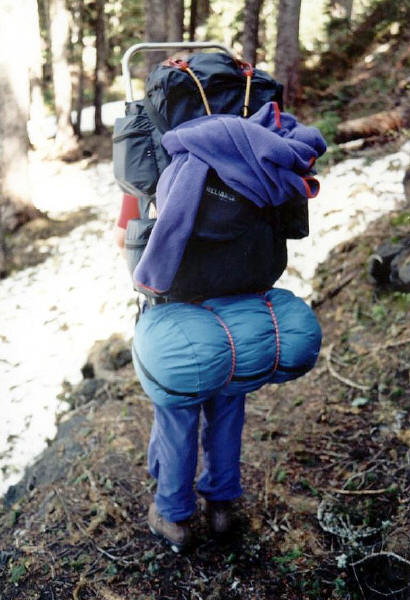 Mom, are you in there?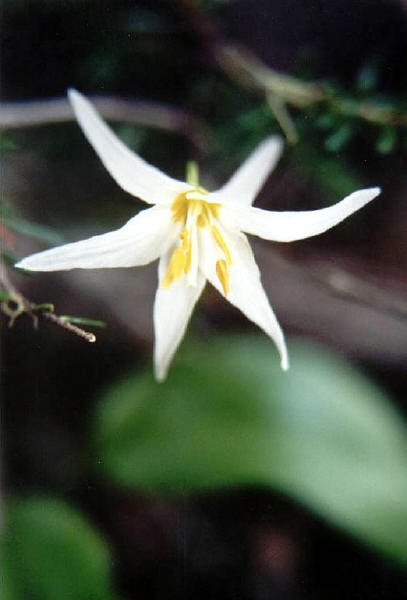 Glacier Lily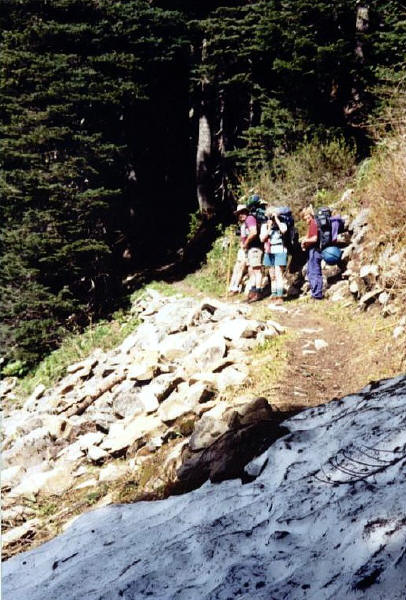 Watch your step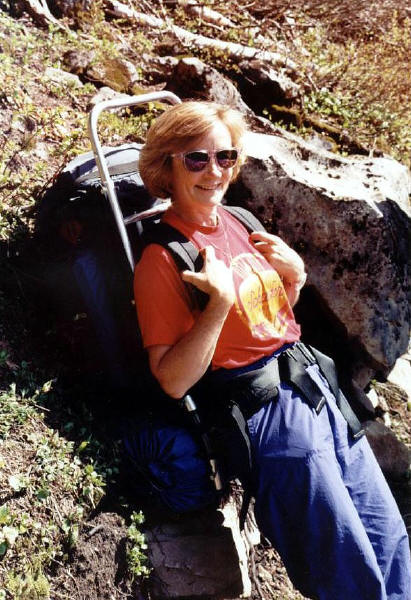 Here's a nice place to rest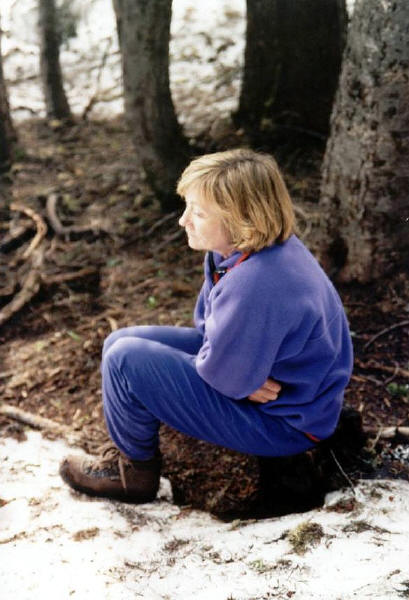 A study in purple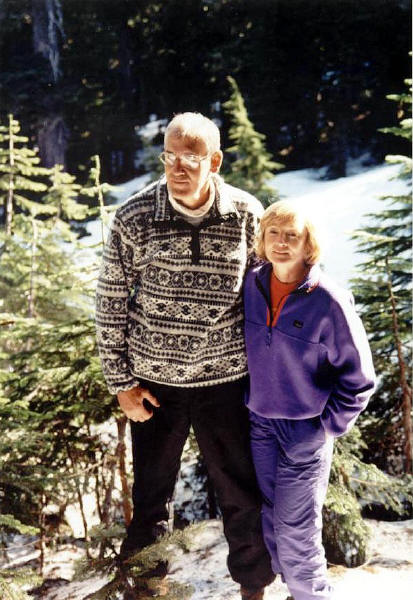 Meeting Mom and Dad for the first time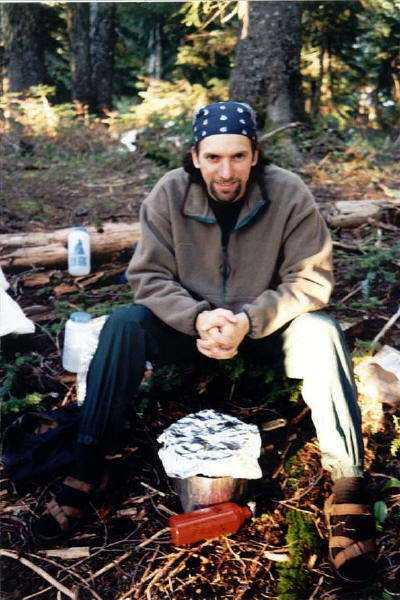 Would you let your daughter date this guy?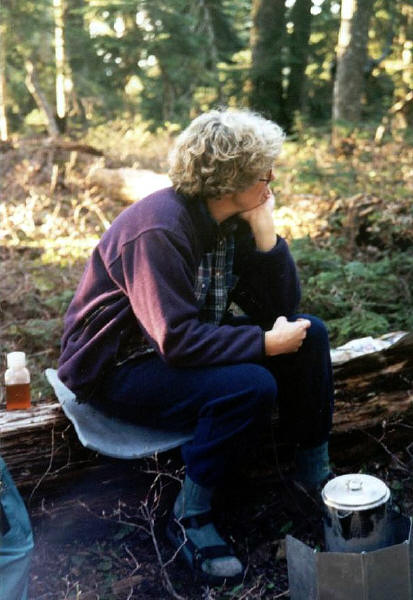 Advance Scout Merrie
Advance Scout Al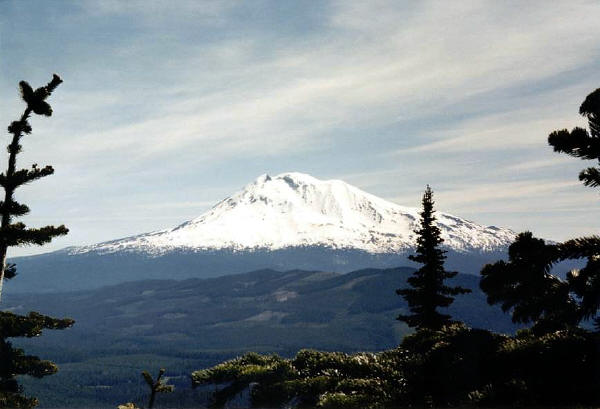 Mount Adams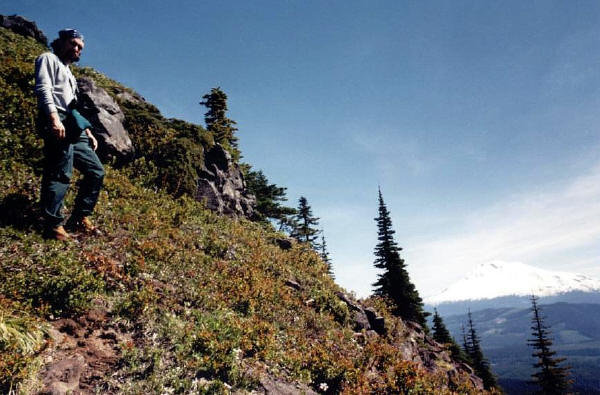 Going up for some pictures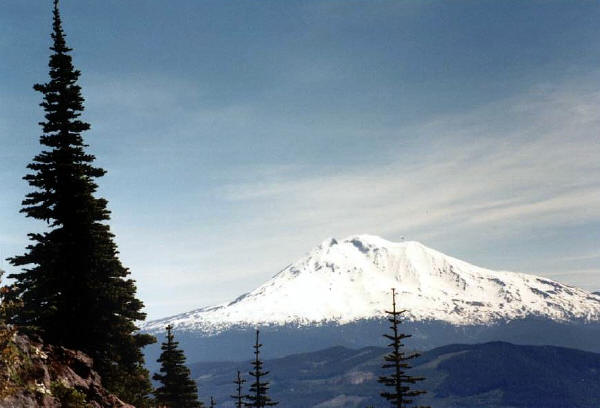 More Adams (notice the clear cutting below the tree line)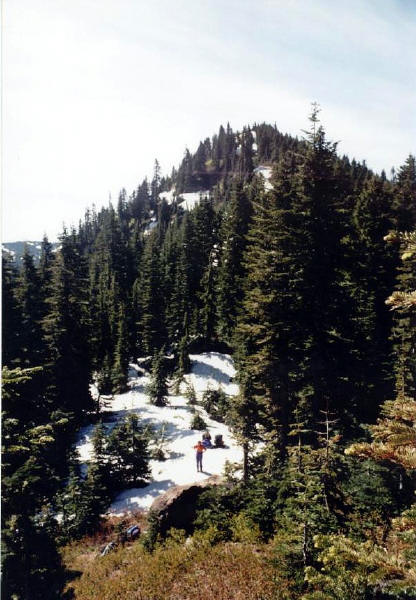 Snow in July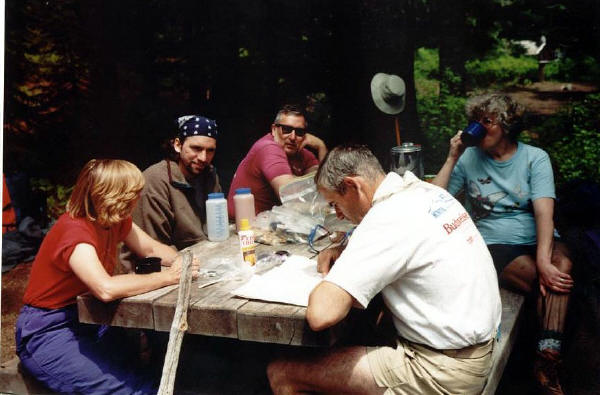 Lunch break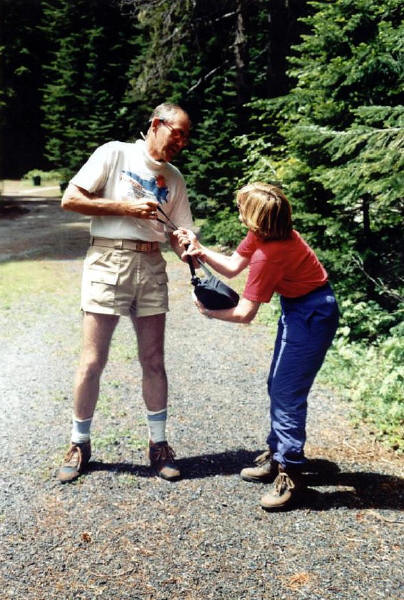 No, I'm going to carry the moonshine!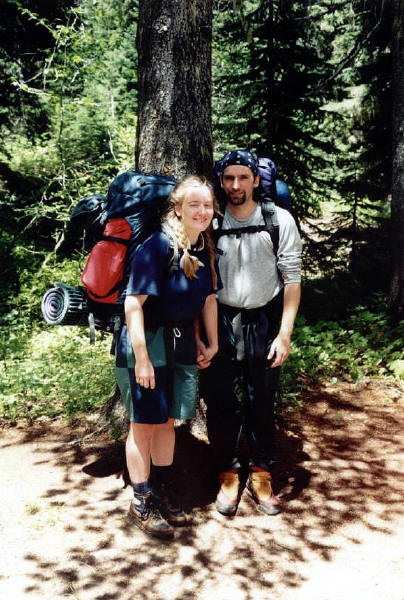 Nice shorts!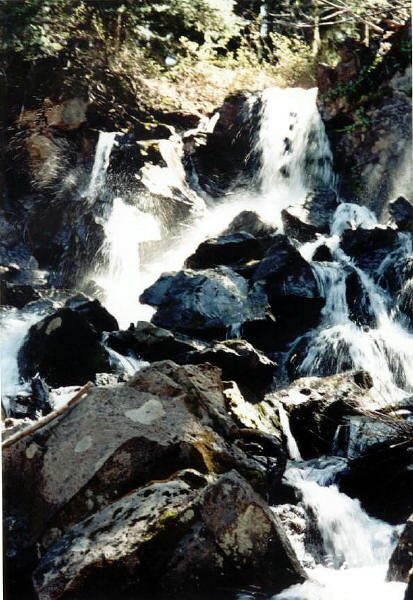 Waterfall along the way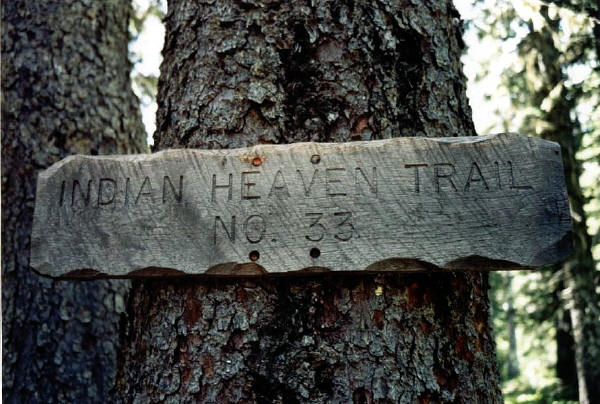 This is where we were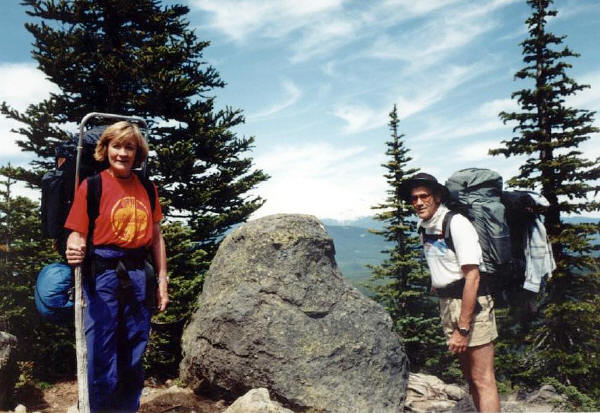 I guess they're not too disappointed with their daughters choice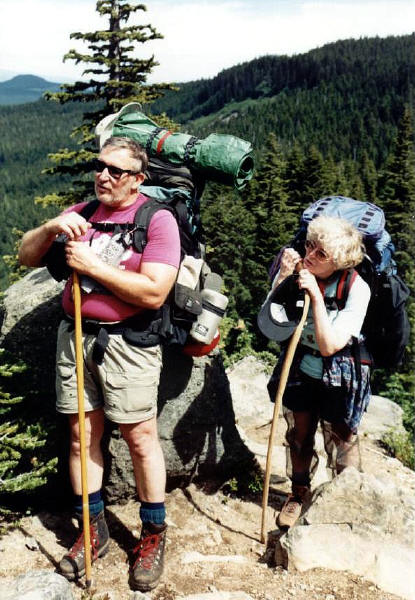 A couple of great people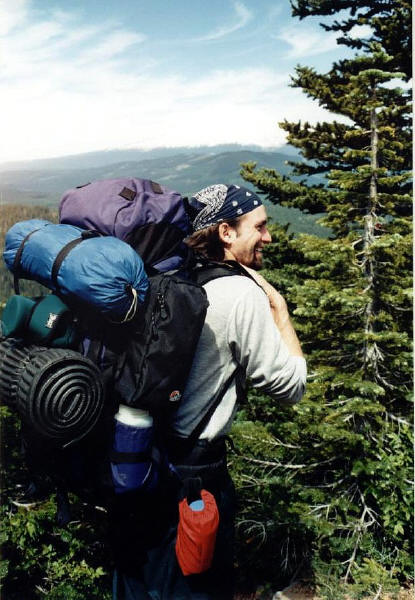 Well, they haven't pushed me off the mountain yet, I must be doing OK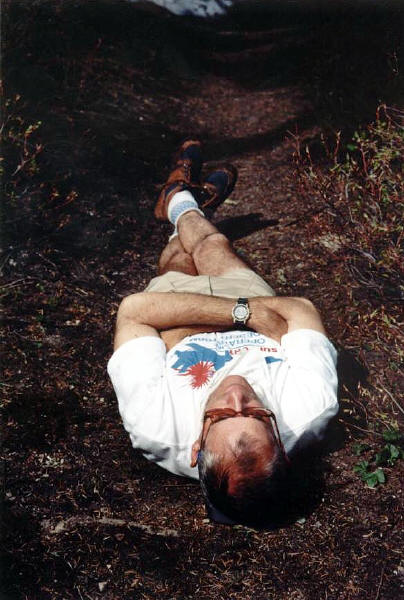 Let me know if someone comes down this trail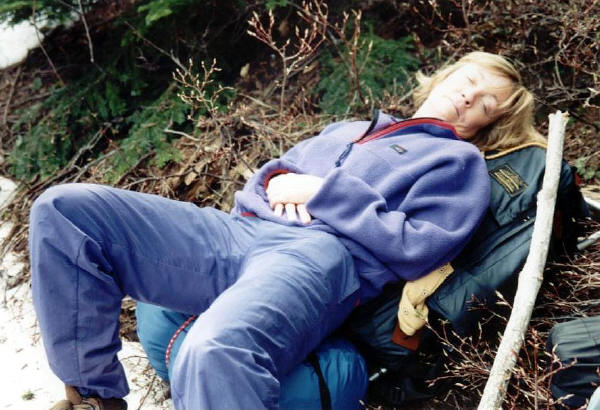 Mom testing out the new Sealy Posturepedic Backpack - Very Comfy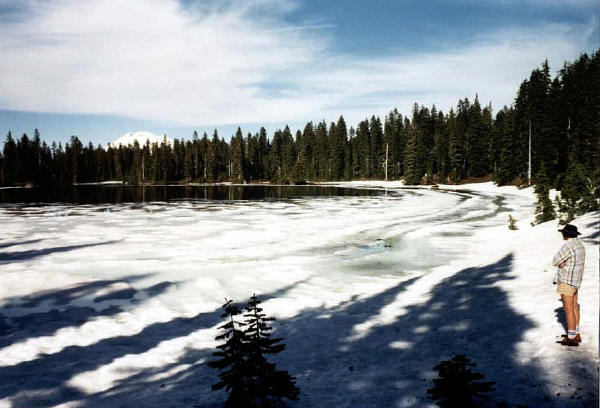 A moment to ponder ...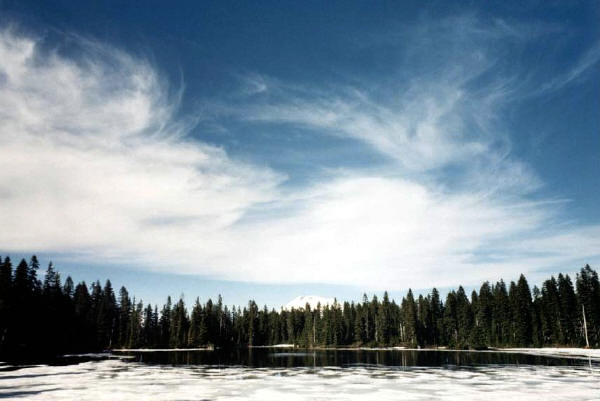 a wonderful view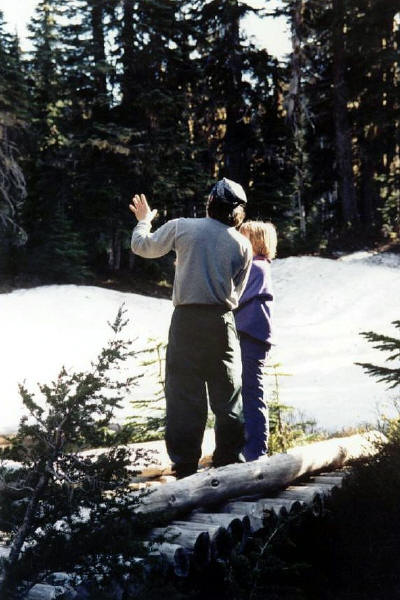 "... and that's how the Theory of Relativity can be used to prove the existence of dark matter"
I must have been a lot smarter with long hair!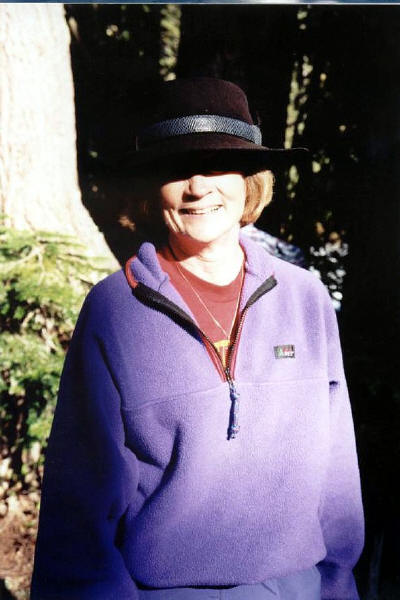 Cool Hand Mom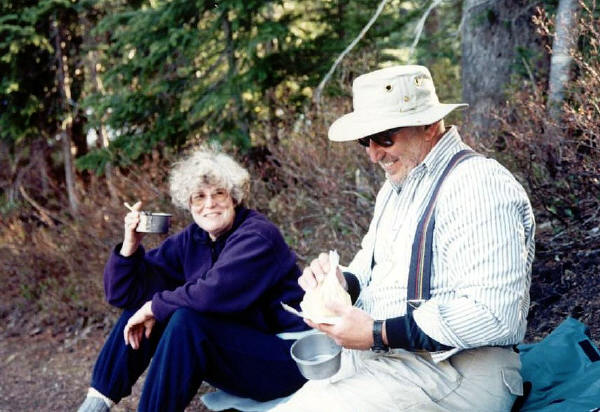 What's for dinner?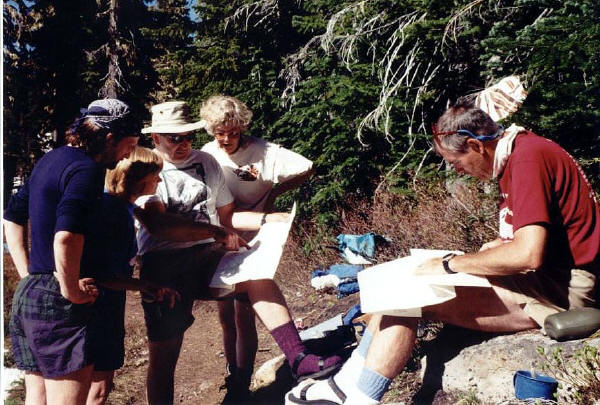 This is where the bridge is that I'm going to take a nap on.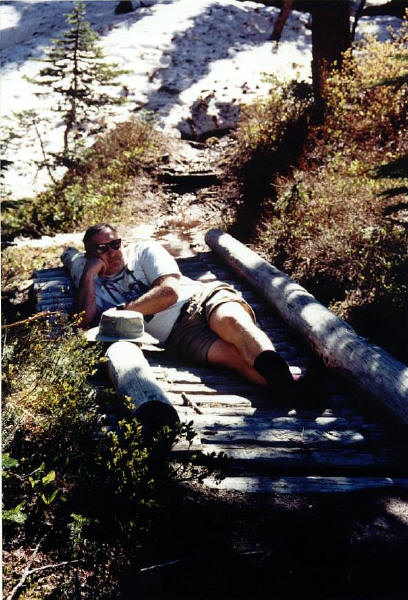 See, told you so.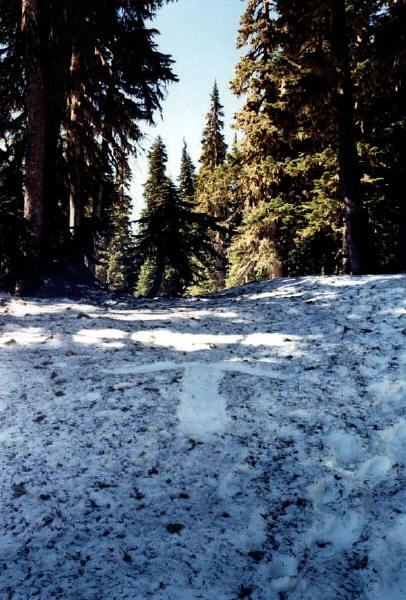 A subtle hint from the considerate advanced scouts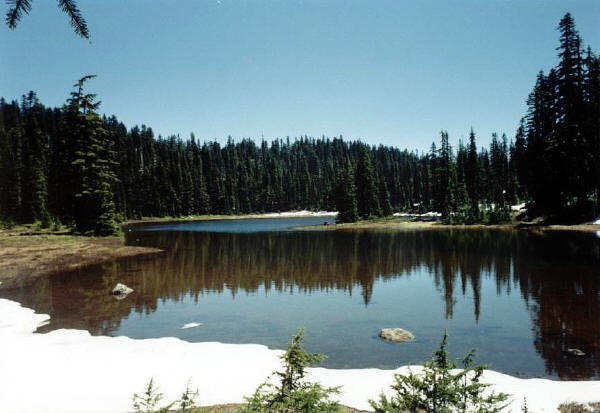 All we need here are a couple of moose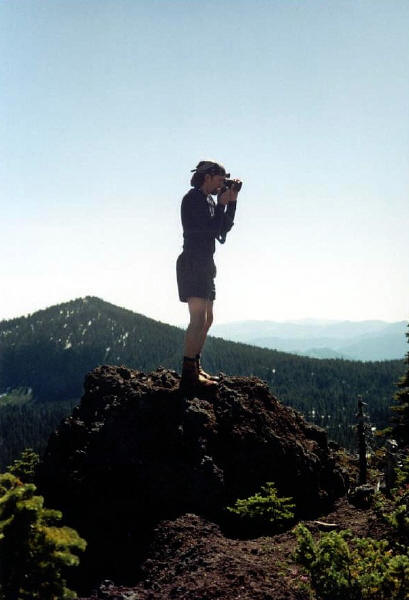 I'm sure this picture turned out awesome. And they still didn't push me off the mountain.
Hey, I could have something long-term here.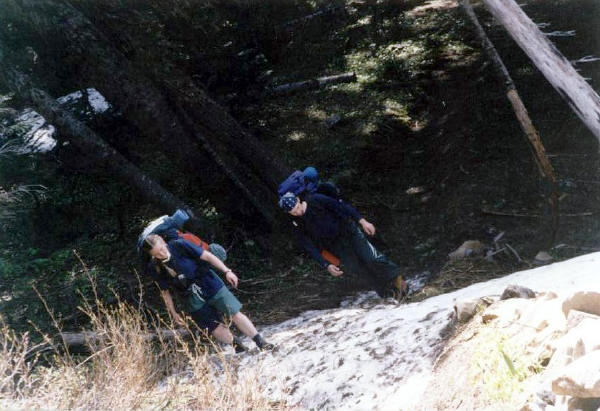 Someone's been drinking too much moonshine!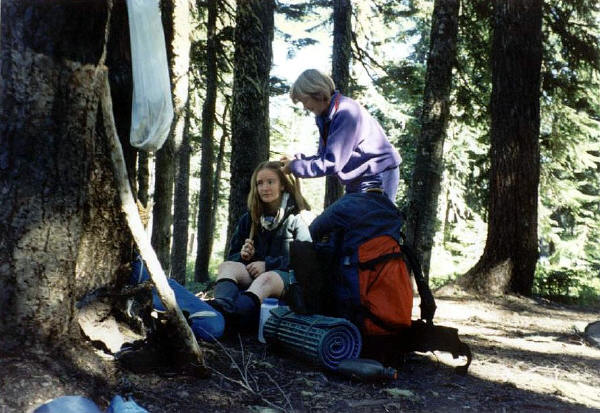 The beauty parlor, reservations required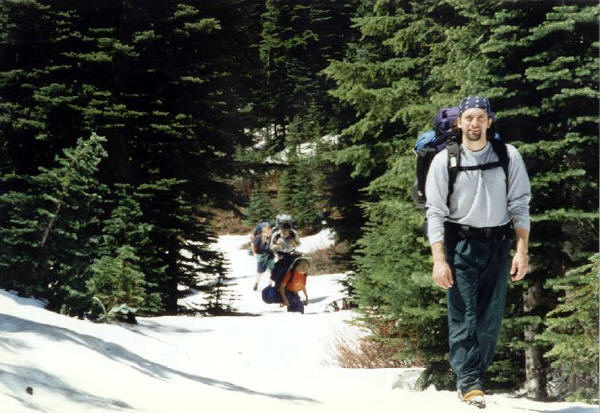 More snow in July
Not seeing eye-to-eye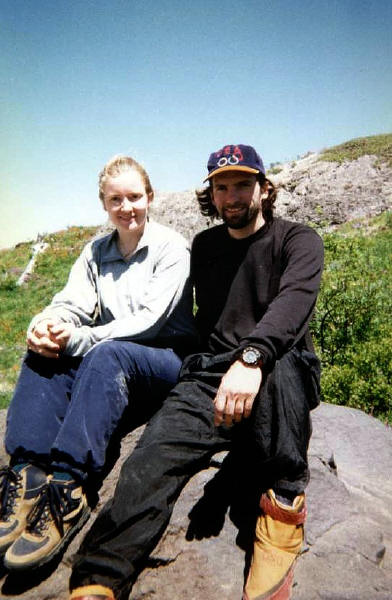 No really, would you let your daughter date this guy?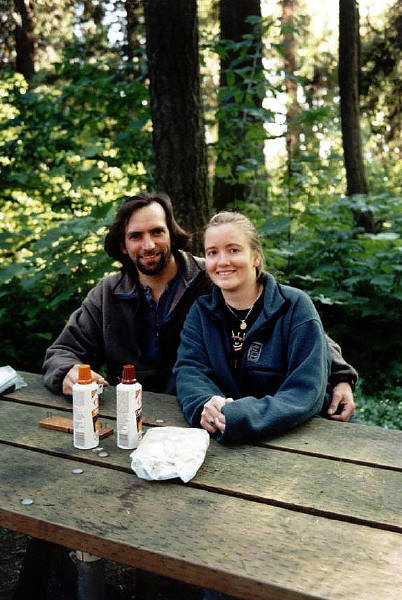 I wonder where I put that long hair wig...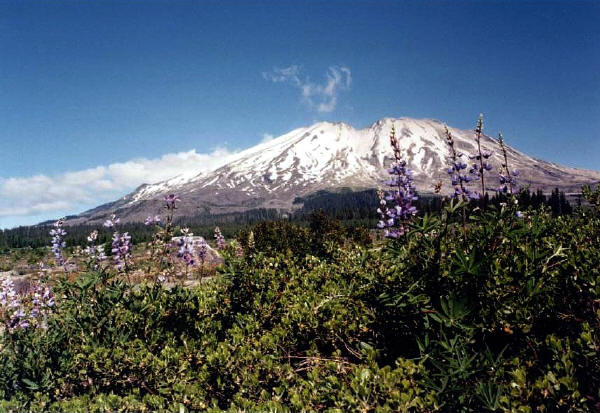 Lupine near Mt. St. Helens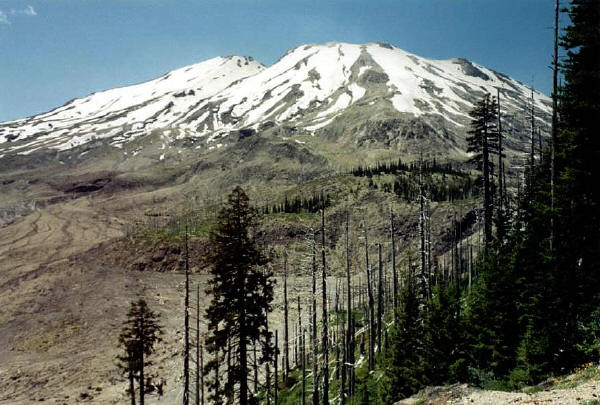 The vegetation is still not recovered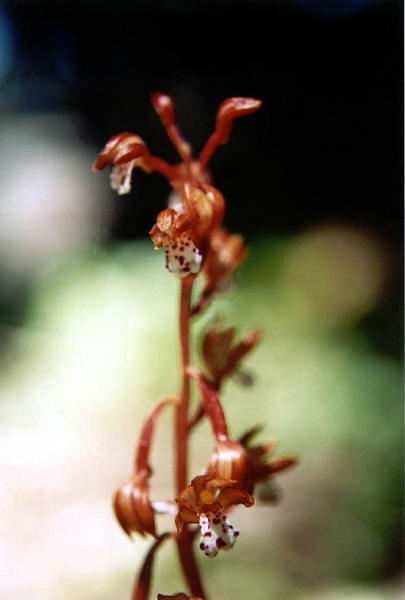 Spotted Coral-Root Orchid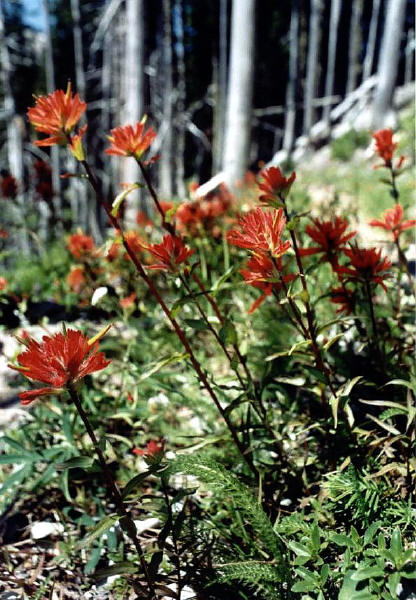 Indian Paint Brush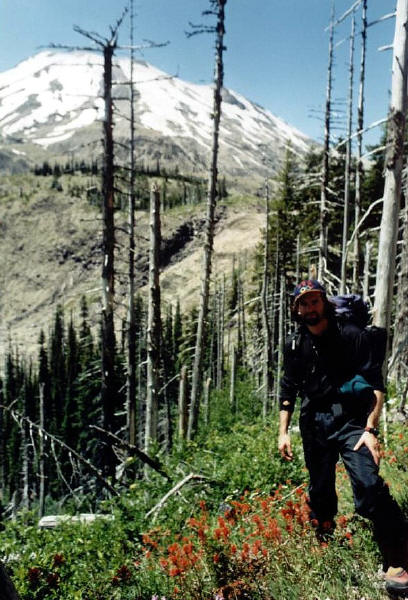 Some charred trees from the eruption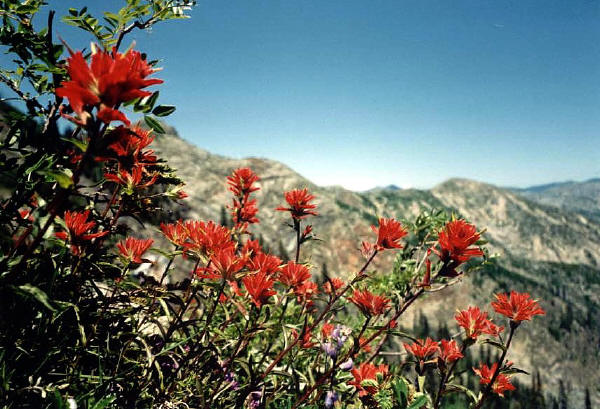 More Indian Paintbrush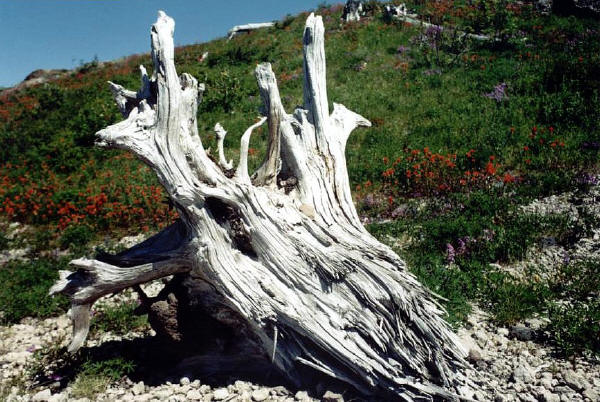 An old tree stump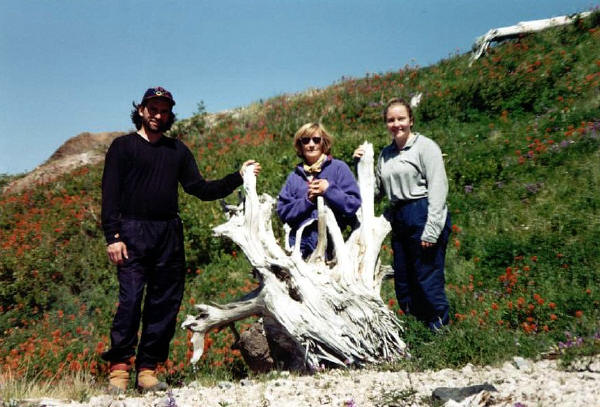 The gang by the old tree stump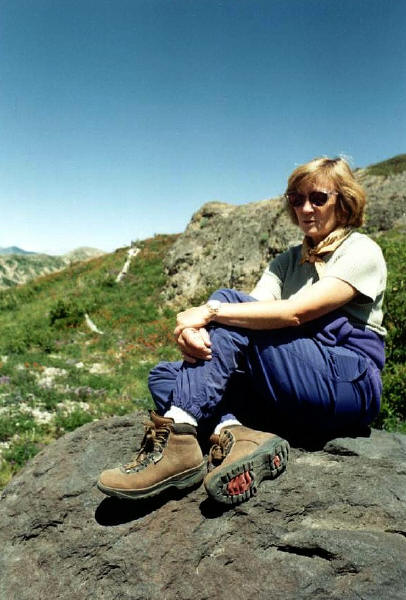 Mom wondering how Dad's doing on the Rogue River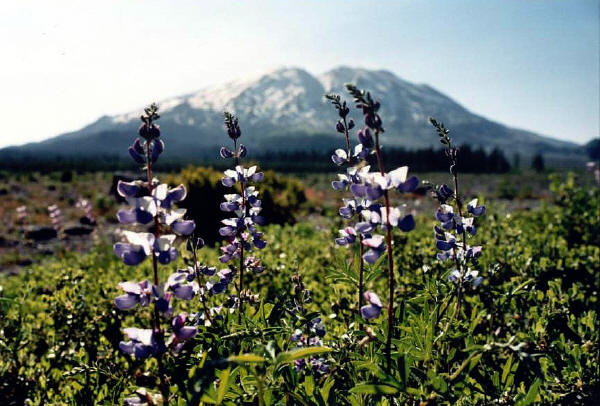 More Lupine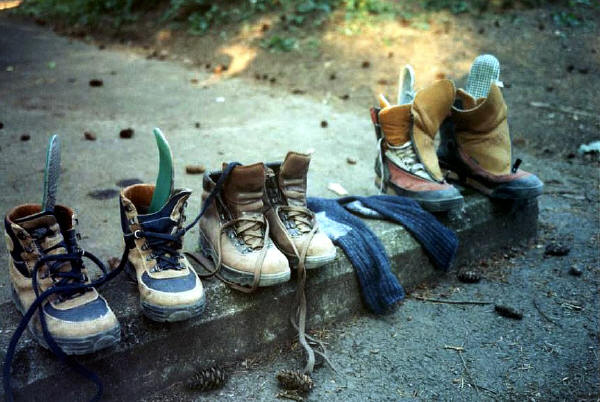 Done for the day